Find the best solar panel installers in Northumberland
Below we list some solar panel installers all of whom meet the following quality control criteria:
They have good Checkatrade ratings or equivalent
Are accredited by MCS for solar PV installations
Hold RECC or HIES membership
Get the right solar panels for your home, and start generating your own electricity.

These installers can cover all the main Northumberland towns, cities, and surrounding areas, including:
Blyth
Cramlington
Ashington
Bedlington
Morpeth
Berwick-upon-Tweed
Hexham
Prudhoe
Ponteland
Stakeford/Guide Post
Alnwick
Seaton Delaval
Newbiggin-by-the-Sea
Amble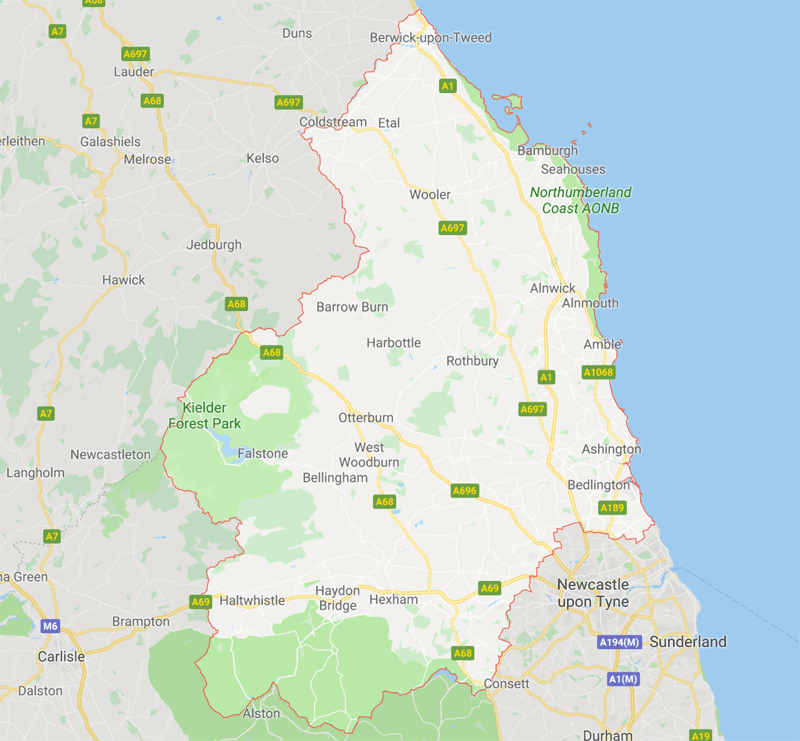 Do your Homework
Double-check solar PV MCS, RECC or HIES membership
You can do this by
Copying the installer company name below,
Clicking on the relevant membership link, and then
Pasting the company name in the membership search box.
Remember: always get three quotes, and ask your potential installers lots of questions about solar panels, including the different types of solar panel and how they are installed.
In addition, check out our page on typical pricing for solar panels and pitfalls to avoid.
Smart Export Guarantee
Although the Feed-in Tariff scheme (FiT) ended in 2019, the government introduced a replacement on 1 January 2020. The new scheme is called the Smart Export Guarantee (SEG). You are paid for any electricity you don't use in the home and which gets exported to the grid.
The SEG rate at which you are paid will be decided by your electricity provider. Currently, the market rate varies from about 1p to 15p per kWh, so it's worth shopping around. You will also need a smart meter which the energy provider will install free of charge.
VAT on Solar Panels
1 April 2022 saw a change in the VAT rules governing solar PV installations in the UK. In a nutshell:
VAT is applied at 0% – i.e. no VAT! – on all domestic solar PV installations up to 31 March 2027.
If you get battery storage put in at the same time, by the same installer, VAT is also 0% on the batteries (otherwise it's 20% VAT on battery storage).
For a comprehensive overview of solar panels and how they can complement an electric car, please see our main Solar Panels page.

Solar Panel Installers List