Find competent battery storage installers in Worcestershire
Below you will find solar battery storage installers all of whom meet the following criteria:
They have good Checkatrade ratings or equivalent
Hold RECC or HIES membership
Can also install solar panel systems
Get the most appropriate battery storage for your home. For example, many solutions now include backup power in a power-cut and community energy sharing.

These installers can cover all the main Worcestershire towns, cities, and surrounding areas, including:
Worcester
Redditch
Kidderminster
Malvern
Bromsgrove
Evesham
Droitwich
Stourport-on-Severn
Catshill
Bewdley
Pershore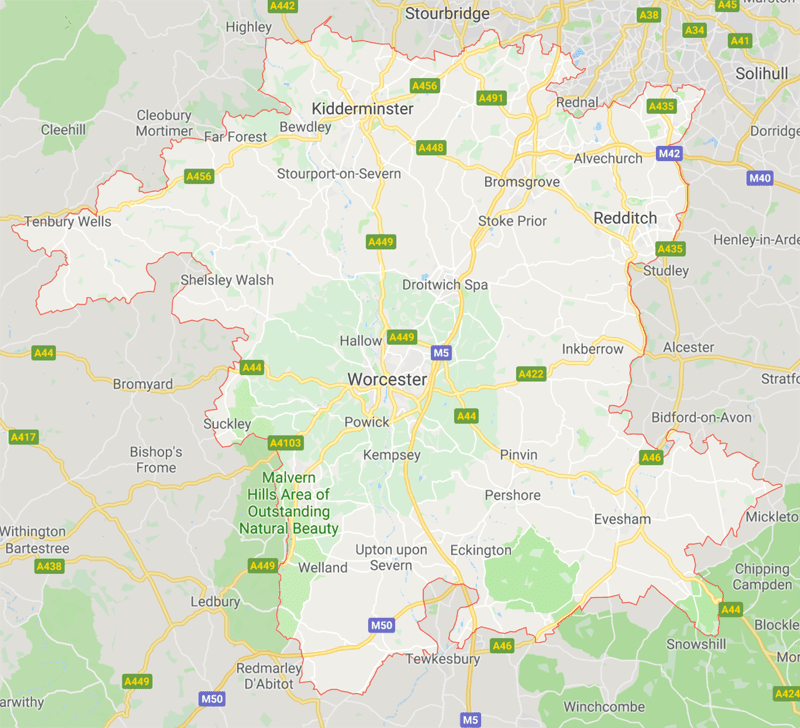 Think it Through
One of the big ticket items to consider with battery storage is VAT.
How you can get VAT applied at 0%
If you have battery storage installed at the same time as solar panels, then VAT is applied to the whole installation – including batteries – at 0%, for all domestic installations (not commercial). This new VAT regime runs for 5 years from 1 April 2022 to 31 March 2027.
When would I pay 20% VAT on battery storage?
If you have battery storage installed on its own, or if it's put in after your solar panel installation, then VAT is applied at 20%.
So, if you are planning on getting solar panels, think carefully about whether you should get battery storage installed at the same time. This can make a huge difference to the overall price you pay. It could cost you an extra £1,000 or more if battery VAT is at 20% rather than 0%.
Solar battery storage
Ask your installer to show you their accreditation certificate for the battery technology they are installing, whether Tesla Powerwall or other brand. Not all manufacturers demand it, but best to be on the safe side.
Remember: solar panel battery storage allows you to capture excess solar electricity that would otherwise escape to the grid. You can then draw on that stored solar electricity in the evenings or at night when the sun isn't shining. Solar Panels + Battery Storage = being more energy independent.
You can also benefit from battery storage without solar PV panels. Batteries can be charged at night with cheap, off-peak electricity. That low-cost electricity can then be discharged to your home or EV during the day when rates are higher.
Finally, for a comprehensive overview of battery storage, and how it can complement an electric car, plus a list of all the main manufacturers with battery products available in the UK, please see our main Battery Storage page.
Battery Storage Installers List