Smart meter tariffs can save you a lot of money if you charge an electric car at home
Smart meter tariffs – or 'smart tariffs' – are appearing like mushrooms. They are popping up all over the place.
The problem is: no two smart tariffs are the same. And we don't just mean the rates you pay in pence. The structure and contents of these tariff packages vary enormously.
Let's get stuck in.
What are Smart Meter Tariffs?
Smart meter tariffs = smart meter + tariffs
You will almost certainly have heard of smart meters by now. There is a government plan to replace your existing home electricity meter (let's call it a dumb meter) with a smart meter.
A traditional dumb meter can only do one thing: measure how much electricity flows into your home. The meter reading goes up by 1 for every unit, or kWh, of electricity you consume.
A smart meter, by contrast, can do a lot more such as:
Measure how much electricity flows into your home
Measure how much electricity flows out of your home, e.g. if you have solar panels
Automatically take meter readings and send them to your electricity supplier – no more estimated readings
Show you how much electricity you are using at this very instant
Show you how much the electricity you are using at this very instant actually costs
Give you clear data on past electricity usage
Allow 'time of use' and 'type of use' tariffs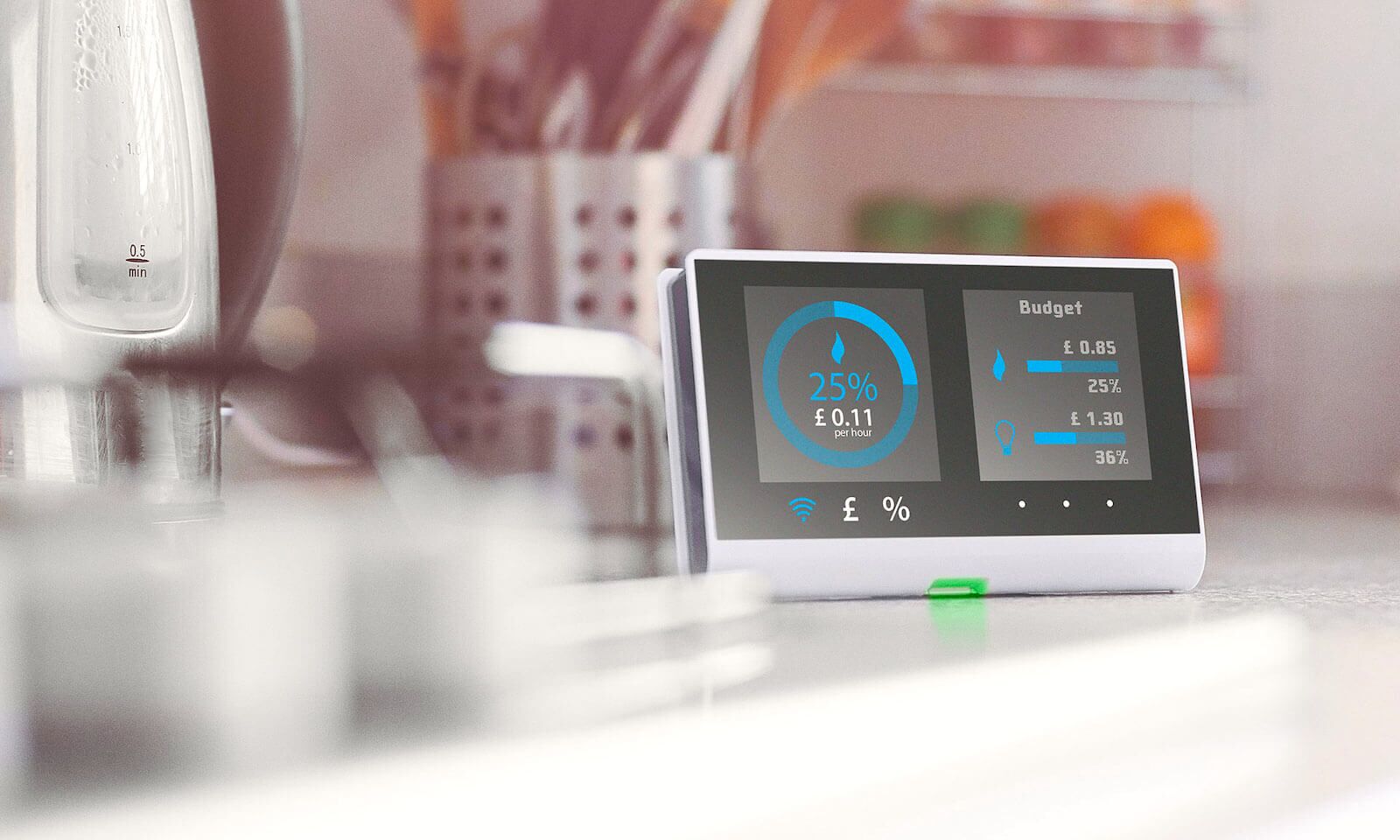 Time of Use Tariffs
This last bullet point is key if you're an electric car driver. Most EV-friendly smart meter tariffs are 'time of use' tariffs.
Time of use is all about paying different rates for your electricity at different times of the day. You may remember the Economy 7 scheme. You would pay half your normal rate for 7 hours during the night.
Time of use tariffs divide the 24 hour day into two or more time periods. Electricity is therefore either cheaper or more expensive, depending on exactly when you use electricity. How does this affect electric car drivers? Your EV-friendly smart tariff will encourage you to:
Charge your car at a time of the day when the rate is low
Not charge your car when the rate is high
By doing this, you can make electric motoring incredibly cheap.
To benefit from this new type of tariff, the electricity supplier will install a smart meter for free. The meter can then monitor your actual usage during the different time periods of the day and charge you accordingly.
Octopus Energy
One of the best smart tariffs for electric car drivers at the moment is the Intelligent tariff provided by Octopus Energy.
The tariff currently offers a peak rate of about 42p per kWh (the exact rate depends on where you live), and then an ultra-low off-peak rate of just 7.5p per kWh.
There's a 6-hour slot from 11:30 pm to 5:30 am each day when you can charge your EV at the 7.5p rate. Any other devices you have on during those 6 hours are also charged at 7.5p, so get ready for late night washing machines and dryers on a timer!
Charging an electric car off-peak at 7.5p per kWh gives you a driving cost of about 2p per mile. If you charge at home on a standard electricity tariff, the cost per mile is about 8p – still very low, but not as low as 2p per mile!
If you do decide to go ahead with Intelligent Octopus, please use our referral code and get £50 off your bill 🙂
To get Intelligent to work, you also have to have either (a) the Ohme Home Pro charger installed, or (b) a car that can integrate directly with the Octopus app such as Tesla models. If you're not planning on getting the Ohme Home Pro charger, then contact Octopus to make sure your car is compatible, otherwise you won't be able to sign up for the Intelligent tariff.
Octopus also has a tariff called Go which has an off-peak rate of 9.5p per kWh, but a shorter off-peak period of just 4 hours from 12:30 am to 4:30 am. Octopus is favouring Intelligent over Go at the moment, so you may not be able to get onto Go.


Type of Use Tariffs
There's another kind of smart meter tariff known as a 'type of use' tariff. You're charged different rates depending on what you are using the electricity for.
For example, if you draw electricity from the national grid to charge an electric car, you only get charged at a special, low rate. But if you get energy from the grid to boil a kettle, you get charged the standard, higher rate.
But how on earth does the electricity company know you're charging an electric car and not using that electricity for something else? The electricity provider will basically be monitoring one of the following: your EV charging point, the car itself, or your smart meter (or possibly a combination of these devices).
OVO Energy
In the UK, the only company currently offering a type of use tariff is OVO Energy. OVO has emerged as a true competitor to Octopus Energy, who, for many years, has had the EV home charging market all to itself.
To use OVO for ultra-cheap EV charging, you have to sign up to any one of their electricity tariffs. At the moment, the best one to go on is their standard variable tariff which is protected by the government's Energy Price Guarantee cap.
Once on an OVO tariff, you ask to have the Charge Anytime add-on applied. That will then give you a standard electricity rate of roughly 33.2p per kWh (the current government cap) for your normal household electricity needs, and a very low EV charging rate of just 10p per kWh.
Because Charge Anytime turns your OVO tariff into a type of use tariff, you can charge your car at any time of the day or night and still only pay 10p per kWh. As long as you schedule the charge using the app, you get the 10p rate. It's very easy to set up a schedule – it takes just a minute or two.
As with Octopus, to be eligible for Charge Anytime you also need to have either a compatible charger or electric car. There are two chargers to choose from: the Home Pro made by Ohme or the Smart Pro made by Indra (get the Indra Smart Pro if you have solar panels, as the Ohme Home Pro isn't compatible with solar). Alternatively, OVO can communicate directly with several makes of car – contact OVO to find out which ones.

Intelligent Octopus v. OVO Charge Anytime – which is better?
It's the match-up everyone has been waiting for. In the blue corner: the undisputed champion for years, Octopus Energy, with its Intelligent tariff. In the red corner: the challenger, OVO Energy, with Charge Anytime. Who's going to win the belt? Seconds out, Round 1!
Here is a summary of the key facts and figures for both tariffs, so you can compare and contrast:
| | | |
| --- | --- | --- |
| Energy Supplier | Octopus Energy | OVO Energy |
| Tariff Name | Intelligent | Charge Anytime |
| Cheap Rate | 7.5p per kWh | 10p per kWh |
| Hours Available | 6 hours a day | 24 hours a day |
| Time Slot | 23:30 to 05:30 | 00:00 to 24:00 |
| Peak Rate | 42p per kWh | 33.2p per kWh |
| Standing Charge | 48p per day | 50p per day |
Some key take-aways from the data:
Octopus has a slightly cheaper EV charging rate
OVO has a considerably cheaper peak rate
Octopus has an EV charging window of only 6 hours
With OVO, you can charge any time you like, 24 hours a day
So which is the better deal? Who's got the knock-out punch? The answer is: it depends…
Example 1 – House electricity: 3,500 kWh a year | Car annual mileage: 10,000 | Car efficiency: 4 miles per kWh
In this scenario, assuming you do all of your charging at home, here is your total annual electricity bill for both car and home, including standing charges:
OVO Charge Anytime: £1,595
Octopus Intelligent: £1,833
Normal standard variable tariff, protected by the Energy Price Guarantee: £2,185
So OVO carries out an upper cut and wins the round.
Example 2 – House electricity: 8,000 kWh a year | Car annual mileage: 10,000 | Car efficiency: 3 miles per kWh
In this example, we are assuming the house needs more electricity – perhaps it's bigger and has a jacuzzi – and the EV is less efficient. Here are the totals:
OVO Charge Anytime: £3,172
Octopus Intelligent: £3,785
Normal standard variable tariff, protected by the Energy Price Guarantee: £3,956
And another round goes to OVO! Octopus has a bit of blood dribbling down from its right eye.
Conclusions
In most scenarios, OVO comes out on top. Why? Because even though its EV rate is a little higher than Octopus', its peak rate is much lower and so you save more on your household electricity than you lose on EV charging.
However, there is another factor to consider. Octopus has put a horseshoe in its right-hand glove. It's to do with the fact that any device you power during the Octopus 6-hour, off-peak window enjoys the 7.5p per kWh rate. So, if you can move some of your household electricity needs to the cheap window, you can make improved savings. For example, if your dishwasher comes on at 1 o'clock in the morning, the electricity it consumes will only be charged at 7.5p, just like your EV.
OVO doesn't offer this capability. Its 10p EV rate is only applied to EV charging – nothing else.
So here's the final bit of advice: if you can move 20% or more of your normal household electricity needs into Octopus' 6-hour, off-peak slot, then you are better off on Octopus Intelligent. If you can't, stick with OVO's Charge Anytime.
So to complete the boxing metaphor: both fighters collapse in a heap, exhausted, at the end of Round 10. It's been a good, clean fight. It's a split decision and the judges give it to OVO by one point. OVO hangs the champion's belt around its waist. Octopus takes the defeat well, happy in the knowledge it finally has a bit of healthy competition.

Best Electric Car Smart Tariffs
The companies and tariffs below represent the main EV-friendly smart meter tariffs available on the UK market today.
This is a fast moving space. If you find a new tariff not mentioned here, please let us know.
Bear in mind also that suppliers don't always list the actual tariff rates and times on their public webpages. You normally have to phone up to get the data.
OVO Energy and Octopus Energy currently have the most attractive tariffs for electric vehicle drivers who can charge at home.
The Agile tariff from Octopus is currently unique. It sets you up with 'half hourly metering', normally the preserve of commercial energy users only. This scheme gives a different electricity rate for each half hour period during the day (48 slots per 24 hours). You need to have your Einstein hat on to work out if it's the right option for you.