It's one of the first questions people ask: How long does it take to charge an electric car?
The answer is: it depends…
But that's a wishy-washy answer. Come on, we can do this.
Below we model how long it typically takes to charge an electric car in various scenarios: at home, work, when you're out and about, on a trip, etc.
There's a bit of maths, but it's easy. Let's go…

Charging Times at Home
14-Hour Charging Window
The most convenient and cheapest place for an electric car owner to charge is at home. If you have off-street parking, get a dedicated charging point installed. You will then probably do most of your charging overnight on an off-peak tariff.
It doesn't matter that home charging is not that quick. If you leave for work in the morning at say 8am and then get back at 6pm, you have a 14-hour home charging window. That means you can always leave in the morning with a battery at 100% – the equivalent of a full tank of petrol.
7.4 kW (AC) Charger
Assuming you have a standard (single-phase, AC) electricity supply at home – which nearly everyone has in the UK – then your EV charger will be rated at 7.4 kW.
If you charge an electric car for 1 hour on a 7.4 kW charger, you get 7.4 kWh (units) of electricity into the car's battery. The maths is: 7.4 kW x 1 hour = 7.4 kWh (kilowatt-hours).

Charging Times from 0% to 100%
So how long does it take to charge the average electric car? Let's say your EV has a 60 kWh battery and that you manage to arrive at home with a completely empty battery. Not a very likely scenario, but let's consider this worst-case situation.
To work out the charging time to take your battery from 0% to 100%, you need to divide your maximum battery capacity – in this case 60 kWh – by the charger rating: 7.4 kW. Here's the maths: 60 kWh divided by 7.4 kW = 8.1 hours, or 8 hours 6 minutes.
As you can see, you can easily fit the maximum charging time of 8 hours 6 minutes into a normal home charging window of 14 hours. That means you can always wake up to a fully charged car if you want.

EV-Friendly Tariffs
To really save on electric motoring costs, you want to switch to an EV-friendly home electricity tariff. However, off-peak or low-cost tariffs for EV drivers are not always as long as 8 hours.
So you will probably not want to let your car get anywhere near 0% battery charge. Better to charge your car when it's around 50-60% full and charge off-peak for a shorter period, so that you always fit into the low-rate charging tariff window. See our Smart Meter Tariff page for details of the best home EV charging tariffs.
From 50% to 90%
Another example: let's say you arrive at home with your battery at 50% and want to charge up to 90% overnight.
That means you want a 40% charge of your 60 kWh battery. 60 kWh multiplied by 40% comes to 24 kWh. So you only need to get an extra 24 kWh into your car.
How long does that take? 24 kWh divided by 7.4 kW = 3.24 hours, or 3 hours 15 minutes. Just over 3 hours charging time is well within all of the off-peak charging windows currently available from energy suppliers.

Work Charging
7.4 kW (AC) Charger
If you are lucky enough to have chargers at work, they are often identical to home chargers. They will be rated at 7.4 kW and all of the charging times and calculations are as per the home charging section above.
How long does it take to charge on a 22 kW (AC) Charger?
Many businesses have 3-phase electricity supplies which are more powerful than home supplies.
On a 3-phase supply, there are EV chargers available that can charge at 22 kW. That's three times faster than a 7.4 kW charger.
However, whether you can charge at 22 kW is another question. Every electric car has a maximum on-board AC charging speed. Most EVs nowadays can charge at 11 kW, although some cars are capable of 22 kW.
If your car is capable of the full 22 kW, then every hour of charging gives you an extra 22 kWh into the battery. Using the same 60 kWh battery car as in the above examples, you could charge from 0% to 100% in 2.7 hours, or 2 hours 44 minutes.
If your car can only charge at 11 kW, then it would take 5.45 hours, or 5 hours 27 minutes.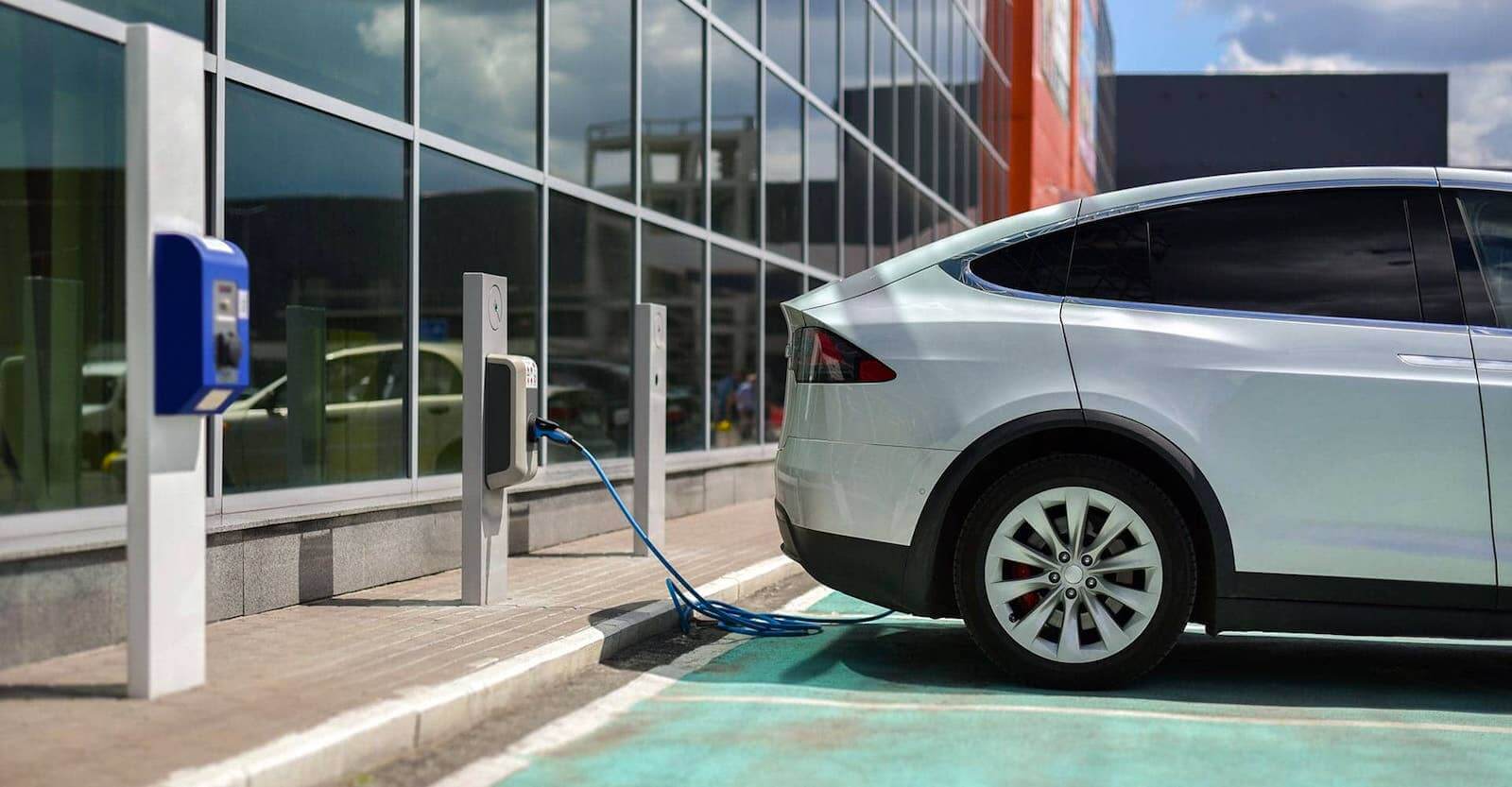 Destination Charging
What is a Destination?
Destination charging is a term that has evolved in recent years. A 'destination' is basically a place you take your electric car to when you are doing something.
You might be going to the shops, to the gym, to the supermarket or a pub, maybe to the cinema, or a hotel or B&B. For a full list of places you can charge your car, check out our Charging Locations page.
Increasingly, the businesses at these destinations are putting in EV chargers in order to attract you to their business. For example, if you spend two hours in the gym that could be two hours charging your parked car. Sometimes these chargers will be free, sometimes there will be a cost.
7.4 kW or 22 kW charging?
Generally, these destination chargers are the same as home or work chargers. They are rated either 7.4 kW or 22 kW.
The length of time it takes to charge your car is therefore as per above. The calculations are the same.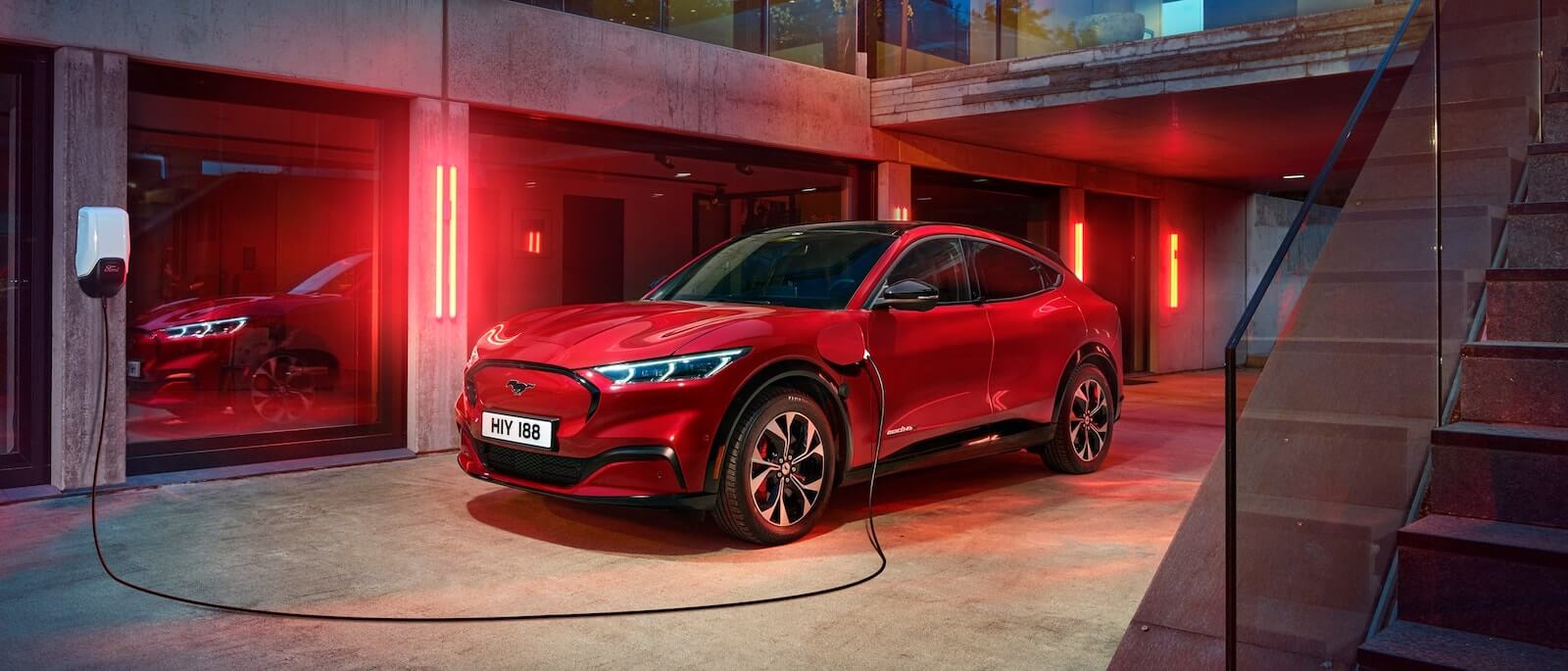 Public Rapid Charging Times
Charging up to 80% on a DC charger
Nearly all EVs are capable of 'rapid charging'. This is much quicker than home or work charging. Rapid charging uses DC or Direct Current technology. Home charging is AC or Alternating Current. DC charging allows direct access to the battery itself and is therefore much quicker.
However, there is one quirk. Charging your battery up to 80% full is pretty quick. But the final 20% on a DC charger – from 80% to 100% full – is very slow. Why? You need to ask a physicist for the full answer, but it's basically to do with protecting the battery cells. So if you need to stop and charge on a trip: charge up to 80% and be on your way.
You can find these rapid DC chargers at convenient locations on typical routes up and down the country. They're often located at motorway service stations or on A-roads. DC chargers also come rated at different speeds. Let's look at some examples.

50 kW (DC)
The original DC chargers that were installed when electric cars were just coming to market were nearly always rated at 50 kW. These are still very common around the country.
In theory, 1 hour of charging on a 50 kW charger provides you with 50 kWh of extra electricity into your car's battery. In practice, however, you usually get less than expected. Charging speeds can be high when you first start charging, but then slow down as you charge. Every car has a slightly different 'charging curve', but expect your charging rate to fall during the charging period.
Going back to our example car with a 60 kWh battery, imagine you turn up at the charger with 10% left in the battery and want to get back up to 80%. That's 70% of the car's battery you need to fill. 70% of 60 kWh is 42 kWh.
To calculate the charging time, you divide 42 kWh by the charger rating, 50 kW, to get 0.84 hours, or 50 minutes. So in theory you would need to wait 50 minutes to get back to an 80% full battery. In practice, because of the charging curve whereby the charging speed slows down over time, you will very probably need to wait longer than 50 minutes.
150 kW (DC)
The same scenario as above modelled on a faster 150 kW charger, would see the 10% to 80% charging time come down to 0.28 hours, or 17 minutes. That's much better! Again, in the real world, it would take longer due to the charging speed slowing down.
At this point we need to introduce another factor. All EVs have a maximum DC charging rate, just as they have a maximum AC charging rate.
So imagine our car with a 60 kWh battery is only capable of DC charging up to 100 kW. That means even on a 150 kW charger, it will only be capable of charging at a maximum of 100 kW. Going from 10% to 80% would then take 0.42 hours, or 25 minutes.
So when you're looking to get an electric car, make sure you enquire about its maximum DC charging rate. The higher, the better.
350 kW (DC)
There are a few ultra-quick chargers out there, even as high as 350 kW. These have been designed to be as future proof as possible. There are hardly any cars on the market at the moment that are capable of 350 kW charging – actually there is only one currently: the drop-dead gorgeous Lotus Eletre.
But having these really quick chargers out there is comforting. You know that whatever car you rock up with, a 350 kW charger will allow your car to charge at its maximum on-board rate.