BEV, PHEV, HEV, ICE – what on earth do they mean?
The terms BEV, PHEV, HEV and ICE were created by clever people just to confuse you.
So what is a BEV? What does PHEV stand for? Our job is to explain the terminology in simple terms.
You'll notice the first three acronyms – BEV, PHEV and HEV – all have 'EV' in them. EV stands for 'Electric Vehicle'. So, BEV, PHEV and HEV are all types of electric vehicle, although some much more than others, as we will discover.
ICE is the odd one out. It's the 'Internal Combustion Engine'. Read on…
BEV = Battery Electric Vehicle
A BEV is a Battery Electric Vehicle
Here's the logic:
Battery = B
Electric Vehicle = EV
Battery Electric Vehicle = BEV
So a BEV is an electric vehicle powered by a large battery. If it were powered by milk, it would be a MEV. Got it?
An important additional point:
BEVs are only powered by a battery. There are no other ways of making them go.
For example, they don't have a little diesel or petrol engine you can fall back on if your battery runs flat.
A BEV is basically a 100% pure electric car. For the true believers.
Examples of BEVs
Want to see the full list of BEVs on offer in the UK? Check out our page on All Electric Cars for Sale.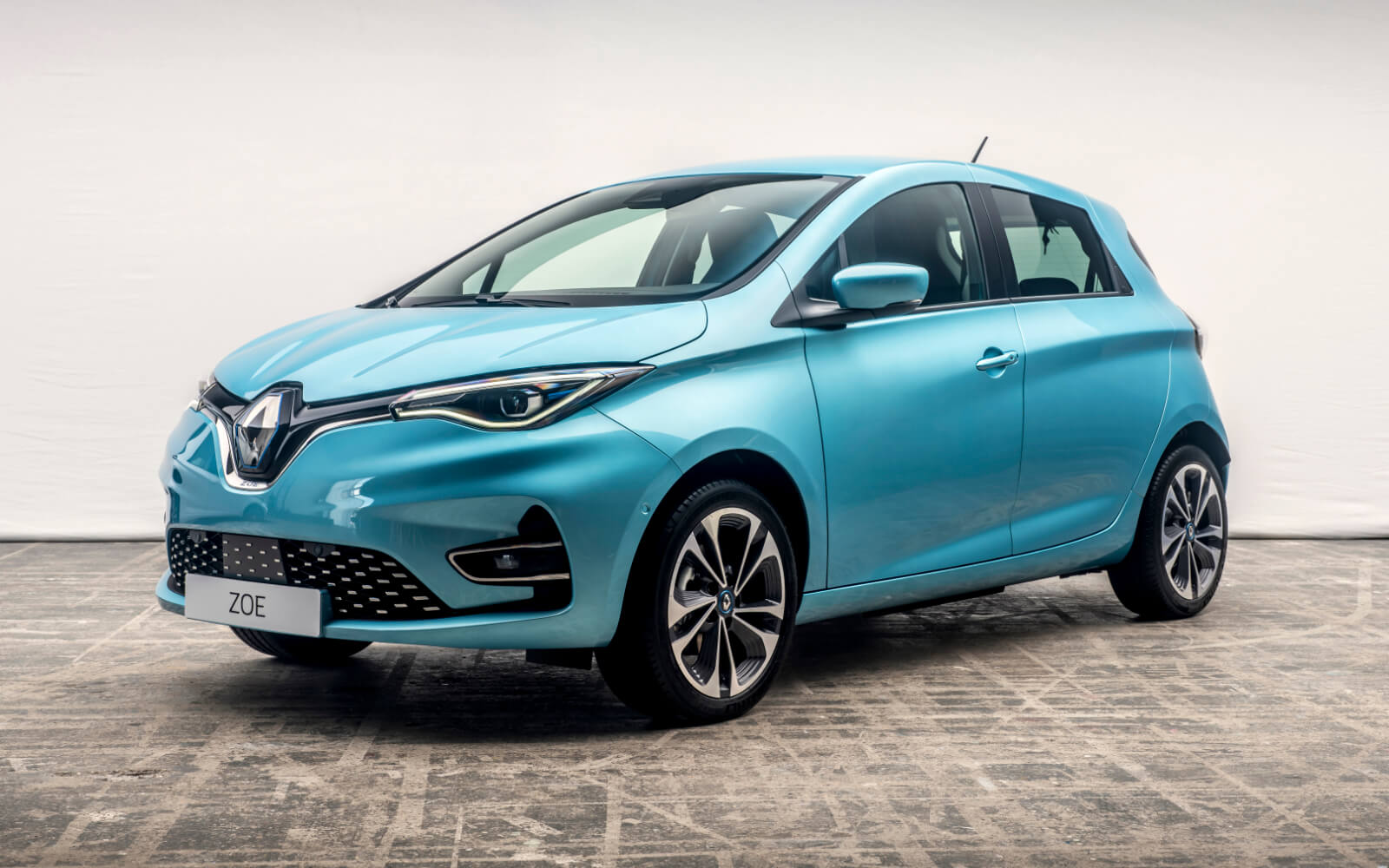 PHEV = Plug-in Hybrid Electric Vehicle
A PHEV is a Plug-in Hybrid Electric Vehicle
This needs a bit of explaining:
The 'plug-in' bit just means you need to plug the car into a charging point to charge its battery.
'Plug in' also applies to BEVs, but fortunately we don't have to contend with 'PBEV'. They assume with a BEV that you know it needs to be plugged in to charge.
'Hybrid' means the car has both a battery and a normal petrol or diesel engine.
Putting it all together:
Plug-in = P
Hybrid = H
Electric Vehicle = EV
Plug-in Hybrid Electric Vehicle = PHEV
A PHEV has a medium-size battery and will typically go about 30-40 miles on battery only, and then the petrol / diesel engine will take over.
PHEVs are for people who want to move away from petrol and diesel cars, but can't quite convince themselves to go the whole hog over to BEVs.
For short trips, you can be 100% electric in a PHEV.
For longer trips, you are electric in the beginning in a PHEV, but then have the comfort of knowing you can fill up quickly at a petrol station and continue your journey.
However, this means that if you regularly drive more than about 30-40 miles a day, your PHEV will be acting like a normal petrol / diesel car for all of those miles after 30-40 miles, and be polluting the environment.
Examples of PHEVs
Range Rover Evoque P300e
Ford Kuga PHEV
BMW 3 Series 330e
Cupra Formentor eHybrid
Audi Q5 TFSI e
Hyundai Tucson TGDi Plug-in Hybrid
Jaguar F-Pace P400e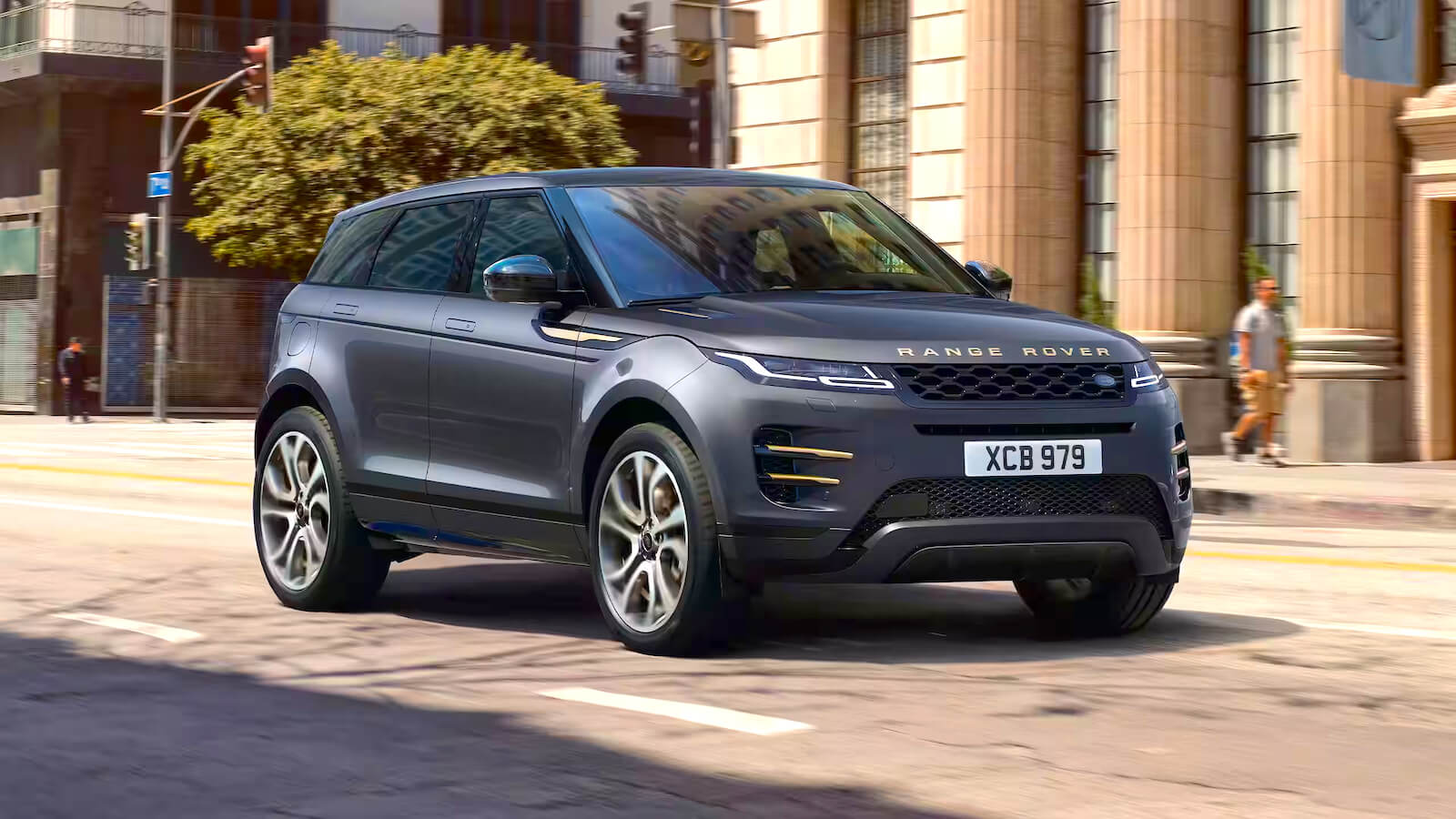 HEV = Hybrid Electric Vehicle
A HEV is a Hybrid Electric Vehicle.
Notice we have lost the 'plug-in'? This is because – yes, you guessed it – you can't plug them in.
Being a hybrid, it has both a petrol / diesel engine and a battery. But you can't plug the car in to charge the battery. "What good is that?", we hear you ask.
HEVs are predominately normal petrol / diesel cars. However, their small battery allows them to go a mile or so on battery power alone.
The car will run on the battery at low speeds. As soon as the car needs to go faster, the petrol / diesel engine kicks in.
The driver of a HEV will hear the petrol /diesel engine running most of the time. The PHEV driver will usually not hear the engine, except on longer trips once the battery has run out of charge.
The battery itself charges partly via 'regenerative braking', as is the case also with BEVs and PHEVs. When you press the brake pedal, it makes the electric motor go in reverse and act as a generator. As a generator, the electric motor can charge the battery.
So, braking = charging the on-board battery. This is one of the ways how HEVs get round the problem of not being able to plug in like a PHEV.
Actually, HEVs also charge their small batteries by burning petrol or diesel inside their internal combustion engines. This is the not so green side of the battery technology in a HEV.
The acronym barely needs explaining:
Hybrid = H
Electric Vehicle = EV
Hybrid Electric Vehicle = HEV
Examples of HEVs
Toyota C-HR Hybrid
Nissan Qashqai E-Power
Kia Sportage GDi HEV
Mazda 2 Hybrid
Hyundai Sante Fe TGDi Hybrid
Renault Arkana E-Tech Hybrid
HEVs are sometimes referred to as "self-charging" in advertising. This term is a little misleading. Read our page on the self-charging hybrid for a full explanation.

ICE = Internal Combustion Engine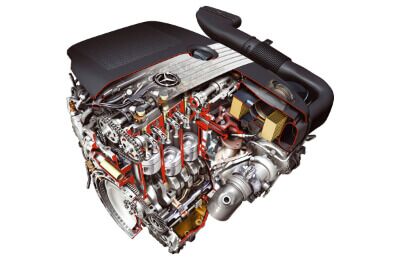 An ICE is an Internal Combustion Engine.
Unlike BEV, PHEV and HEV, the term ICE refers to the engine itself, rather than the type of car.
Normal petrol and diesel cars have internal combustion engines. It's the engine that has powered cars for over 100 years.
When your car breaks down by the side of the road, it's the thing you stare at incomprehensibly under the bonnet.
The ICE was invented in 1859 and has been a phenomenal success. Unfortunately, this success has come at a price.
Petrol and diesel (fossil fuels) burned inside an ICE contribute to both air pollution and global warming.
There is a general consensus now around the world to phase out ICE-based vehicles. Electric cars – especially always-zero-pollution BEVs – are a natural successor.
If the electricity we charge our BEVs with comes from renewable energy generation, EVs are a perfect solution.

One last thing…
If you haven't yet had enough of weird acronyms, here are some more you might come across connected to future transport:
ZEV
ZEV stands for Zero Emission Vehicle.
This is any vehicle that emits no harmful pollutants at all from its exhaust pipe.
A BEV is an example of a ZEV. A PHEV or HEV, on the other hand, is not a ZEV.
In the case of a BEV, the car doesn't even have an exhaust pipe!
FCV
An FCV is a Fuel Cell Vehicle.
This is a vehicle powered by a fuel cell.
What is a fuel cell? It's a device that produces electricity when fed with oxygen and a suitable fuel. The fuel is often hydrogen.
HFCV
A car powered by a fuel cell fed with hydrogen and oxygen is therefore an HFVC: a Hydrogen Fuel Cell Vehicle.
AFC
An AFC is an Alternative Fuel Vehicle.
It's a vehicle powered by a fuel that is not petrol or diesel.
So the power could come from batteries (BEVs), hydrogen (HFCV), or perhaps a non-petroleum based biofuel.
LCV
An LCV is a Low Carbon Vehicle.
The definition is a little vague, but seems to cover vehicles that have either zero emissions or low emissions.
So a BEV is an LCV, but so too is a PHEV if not driven too often above 30 miles and assuming the battery is kept topped up.
NEV
A NEV is a New Energy Vehicle.
It's a term used by the Chinese government to refer to vehicles that attract public subsidies. Generally, that covers BEVs and PHEVs.
However, confusingly, NEV can also stand for a Neighborhood Electric Vehicle. This term is used in the USA and covers BEVs with a top speed of about 25 mph.
MHEV
A MHEV is a Mild Hybrid Electric Vehicle.
We never said this acronym journey would be easy!
A MHEV is basically an ICE car with a battery that cannot actually propel the car forwards. What does the battery do, then?
It 'assists' the engine. For example, the battery can help make the stop / start function of cars work more efficiently.
A MHEV is more polluting than a HEV.