Second hand electric cars can be real bargains
You may be wondering whether second hand electric cars are a viable proposition, or if you are better off buying new.
If you search on Autotrader, you will find various used electric cars for sale at a great price.
As with most 'pre-loved' cars, the cost of a second hand electric vehicle is considerably less than a brand new one of the same make and model.
Below are various factors to bear in mind in you want to own and drive a used EV in 2023.
How old is the car?
Electric vehicles are developing at a very fast rate.
2018 to 2023
New EVs released in 2020 were a big step up from those that came out in 2018 and even 2019. Tesla is the exception – their cars have been spectacular from the beginning. The new electric car models that came out in 2021, e.g. the Ford Mustang Mach-E, Volkswagen ID.4, Audi Q4 e-tron, Hyundai Ioniq 5 and the Kia EV6 represented another step forward. In 2022, a load more models came out and 2023 is being even more choice. A used car will soon no longer be a rarity for people looking to lower their carbon footprint and save money.
Range
So, if you are considering a used electric car, look first at how old the car is. Generally, the older the car, the shorter its range in miles on a full charge. The very first electric vehicles couldn't do more than 100 miles on a single charge.
Features
Older 2nd hand electric cars also tend to have fewer features, such as high performance regenerative braking, the ability to charge at a very fast rate, automated driving aids, reversing camera, and so on. The driving experience will normally be more basic.
Older can be better
However, if a used electric car from a few years ago has all the features and range you need, you could be onto a winner. The best cars for your particular circumstances are not necessarily the most recent models. If the cost is within your budget, go for it.
Appreciating assets
Finally – and surprisingly – some 2nd hand EVs are actually going up in value at the moment. They are appreciating rather than depreciating. Why is that happening? Because the supply of new, low-cost electric cars is still fairly limited in 2022 due to the on-going semi-conductor shortage. Even a pricier used car like the Tesla Model 3 maintains its value incredibly well over time.

The battery and electric motor(s)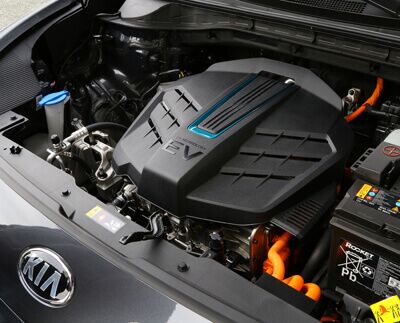 If you buy a second hand petrol / diesel car, you will want to know if the engine is in good condition.
It's what makes the car 'go' and there is no point in purchasing a second hand car if the engine packs up a few weeks later. It's the same with an EV. You need to establish if the battery and electric motor(s) are functioning properly.
Warranties
Electric cars have up to three warranties:
Covering the car as a whole
For the motor and powertrain
Covering the battery
The 2021 Nissan Leaf, for example, has a 3-year car warranty (or 60,000 miles), a 5-year motor and powertrain warranty (or 60,000 miles), and an 8-year battery warranty (or 100,000 miles).
The good news is that an electric car is much simpler than a conventional car. An EV has many fewer parts; much less to go wrong. So generally you would expect the car as a whole, including the electric motor(s), to be fairly robust.
Batteries
Batteries need to be considered separately.
We are all used to our mobile phones and laptops losing their charge more quickly, the older they get. This is known as 'degradation'. A brand new iPhone might last a whole day on a single charge, but the same phone may only last 6 hours a day after 2 years of use.
Fortunately, the vast majority of electric car batteries were designed to take a real battering and still hold their charge very well over time. Batteries in the best used electric cars generally degrade very slowly in the real world. The EVs built 5 years ago are still running fine and degradation is usually very minor.
However, you should definitely check the state of the battery in any car you are looking to buy. You can often interrogate battery statistics from the driver's seat. If in any doubt how to find the information, ask the owner and/or the manufacturer direct.

Used EVs – Other Factors to Consider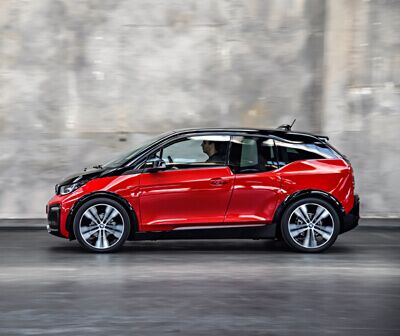 Other than the age of the electric car (which generally governs how advanced the features will be and the range) and the battery, working out which second hand car to buy is similar to considering any other used motor vehicle.
What you'd normally look for
Has the car been involved in an accident (Category D)?
Does it have a full service history?
Is the exterior in good condition?
Is the interior in good condition?
How much of the manufacturer's warranty is left?
Etc.
Number of seats
If you live in a city where parking space is at a premium, you might want to drive a very small electric car. There are the cool, tiny 2-seaters from Smart: the EQ fortwo coupe and cabrio. This type of ultra-compact vehicle is not for everyone, but perfect for limited mileage.
There are also compact 4-seaters: for example the Mini Electric and the Honda e.
There are quite a few 5-seater, cheap second hand electric cars for sale in the UK to choose from. The ones that have been on the market for a little while include the Nissan Leaf, Renault Zoe, and the Kia Soul EV.
If you need more than 5 seats, then you are looking at the Tesla Model X. It can be configured as a 5-seater, 6-seater or 7-seater. However, you can't change the seating configuration on demand – it comes in one of those three versions from the factory.
You might also have heard about so-called "self-charging hybrids" in the press or on television, such as the Toyota Prius. It's important to know that self-charging hybrids are not very eco friendly when you drive them at normal speeds, and are not 100% battery electric cars.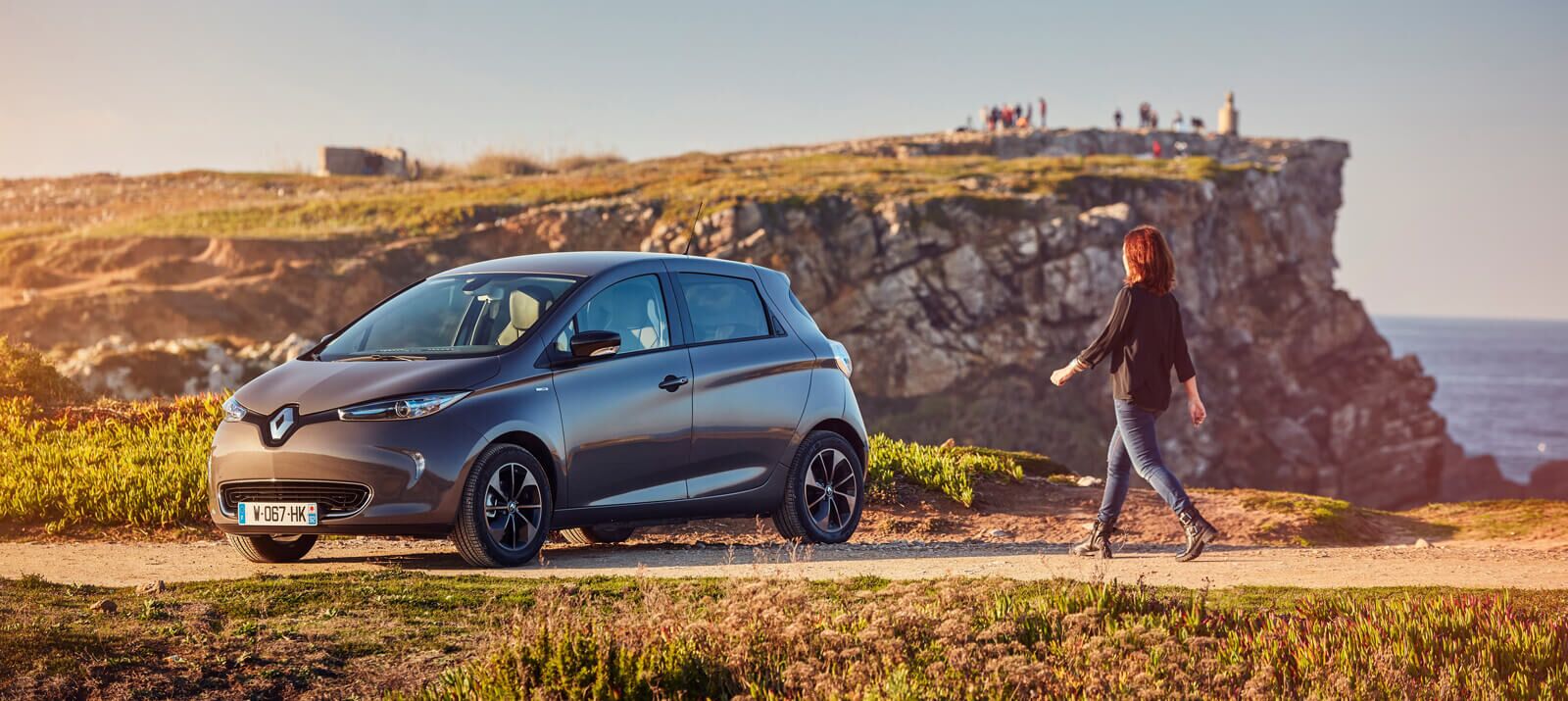 Let's look at some real-world EV examples.
Let's say you're looking for a Ford Fiesta like EV. A used Renault Zoe would be a perfect electric vehicle for you. The original model came out in 2012 and there have been various upgrades since then.
Example Pricing
It could be a relatively cheap route into EV ownership. For example, on Autotrader there are several used Renault Zoes with roughly the following spec:
£10,500
2018 registration (18 reg)
6,500 miles
40 kWh battery
Dynamique trim
5 seats
5 doors
Automatic (like all EVs)
Prices at this level demonstrate that the best used EVs for sale now in the UK need not break the bank.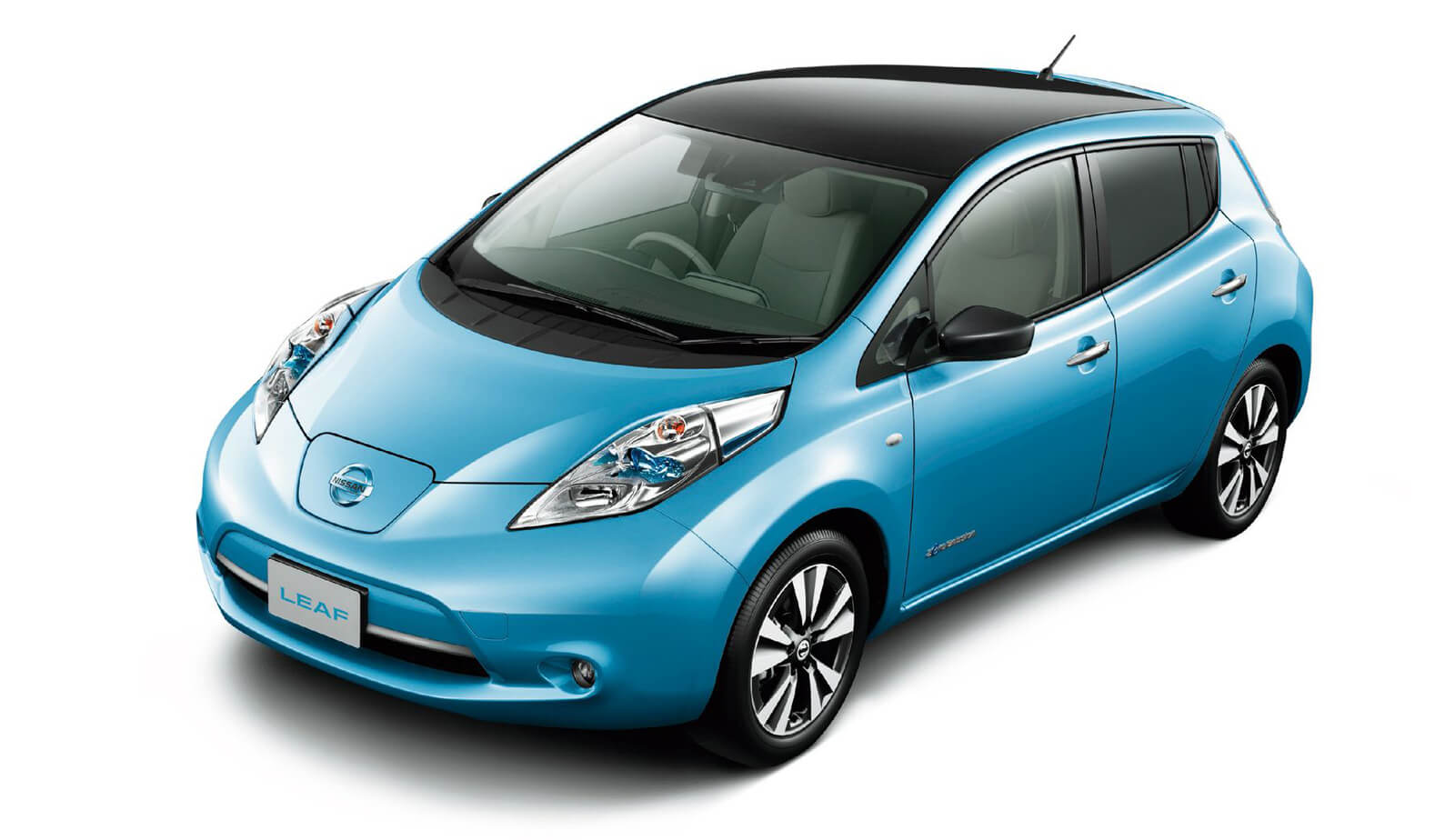 If you want a bigger car than the Zoe, you could go for the Nissan Leaf second hand. Also consider a Hyundai Ioniq Electric or a VW e-Golf as used electric cars.
Example Pricing
On Autotrader, this specification is fairly common for example for the Leaf:
£8,500
2017 registration (67 reg)
20,000 miles
24 kWh battery
Acenta trim
5 seats
5 doors
Automatic (like all EVs)
This Leaf has a smaller battery than the Zoe example above, so range will be more limited.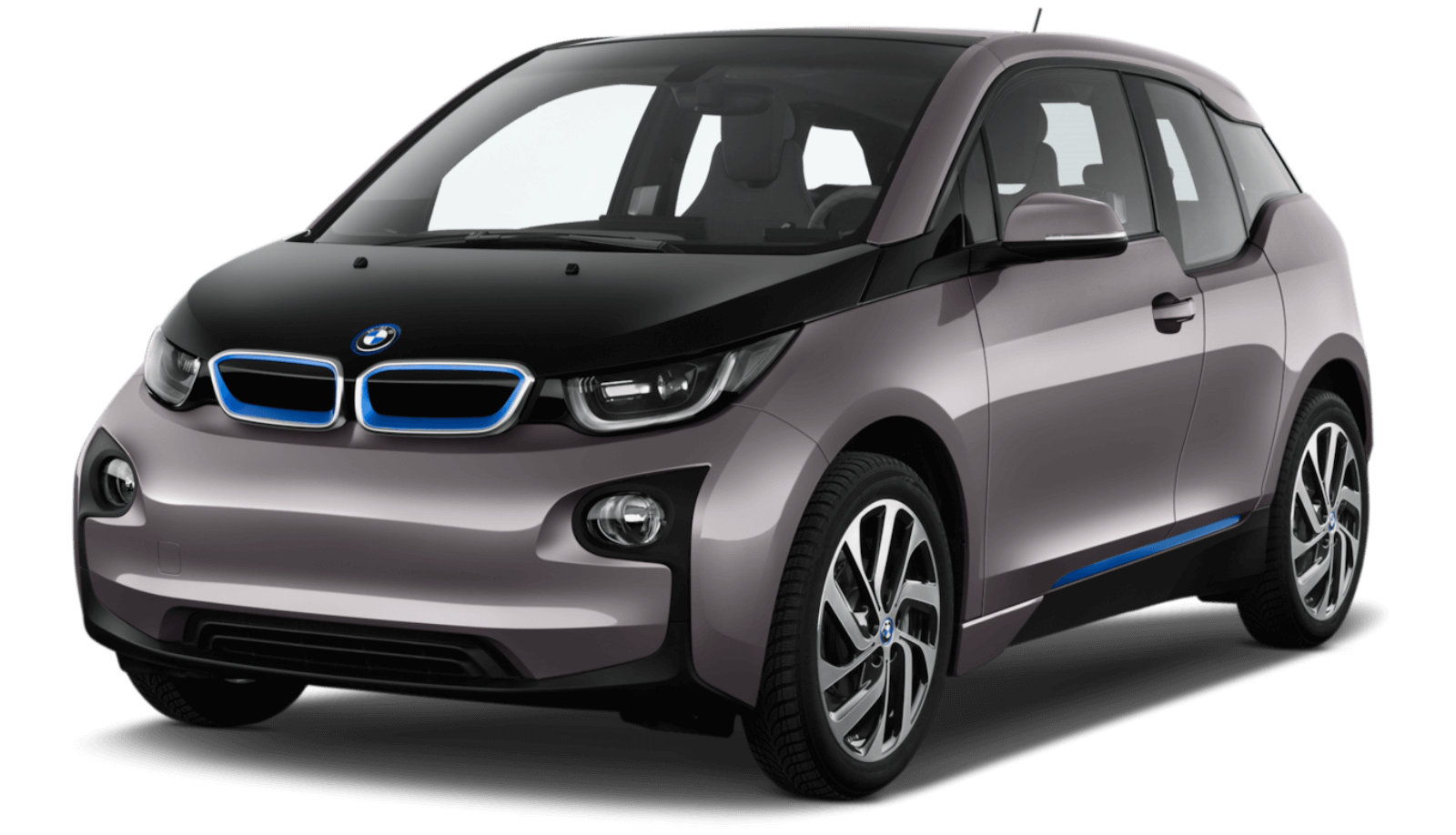 Although it's only a 4-seater, it's got a lot going for it, namely:
Fantastic styling, inside and out
Very easy to park in tight spots
BMW build quality
Example Pricing
This is the kind of specification you can find either at independent dealers or on Autotrader:
£13,500
2017 registration (66 reg)
60,000 miles
22 kWh battery
4 seats
5 doors
Automatic (like all EVs)
Whereas the older Leafs look a bit dated now, the i3 still maintains a bang up-to-date, fresh, somewhat futuristic look. Definitely one to consider.

Used Tesla – final example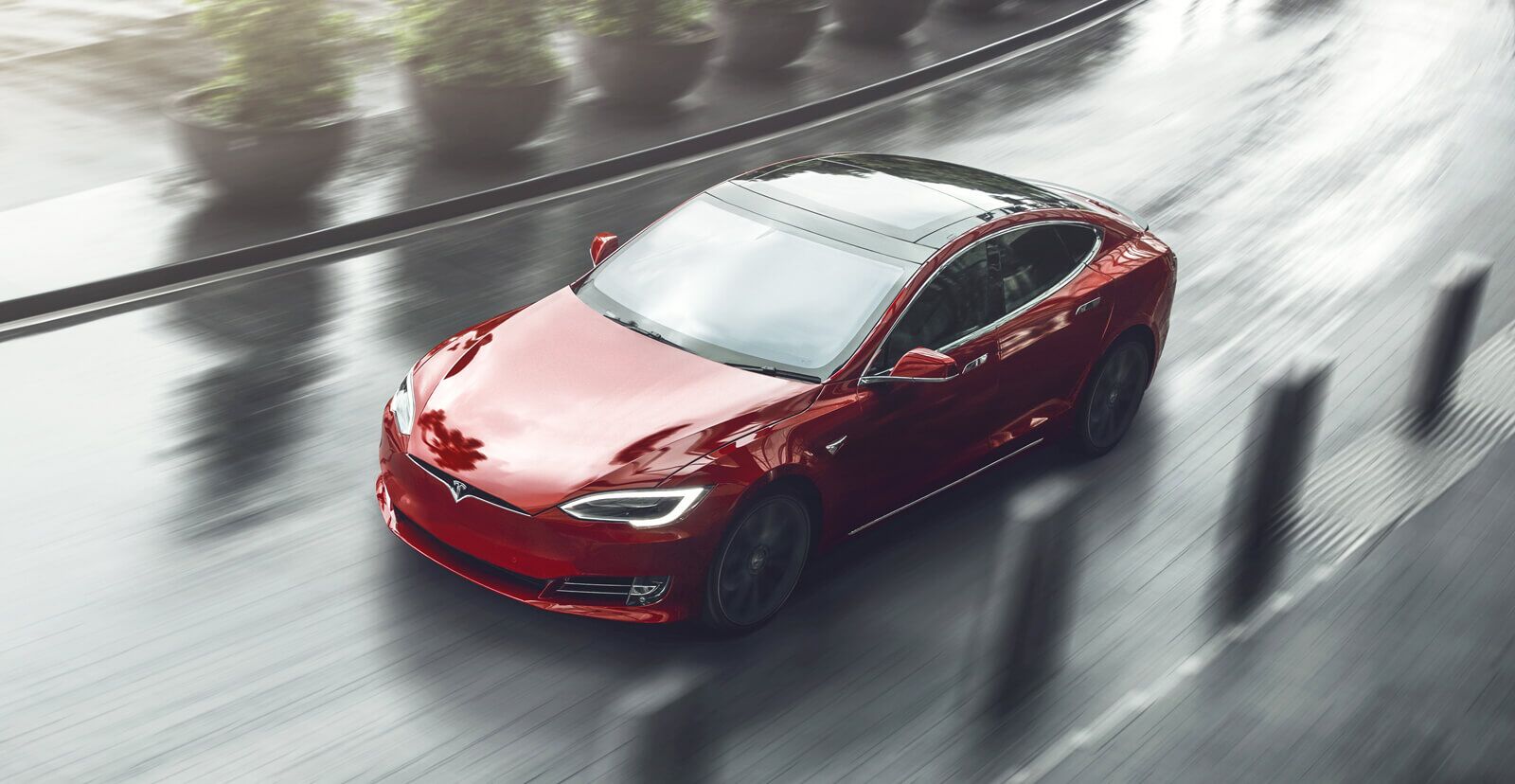 If you want to go upmarket and pick up a used Tesla, more and more second hand Teslas are becoming available as customers upgrade to newer models such as the Tesla Model 3 and the Model Y. Other prestige models becoming available include the Audi e-tron and the Jaguar I-Pace.
Example Pricing
We have found specs like this for the Model S:
£35,000
2016 registration (16 reg)
40,000 miles
70 kWh battery
5 seats
4 doors
Automatic (like all EVs)