The Tesla Model S is a pioneering electric car, with amazing performance and plenty of space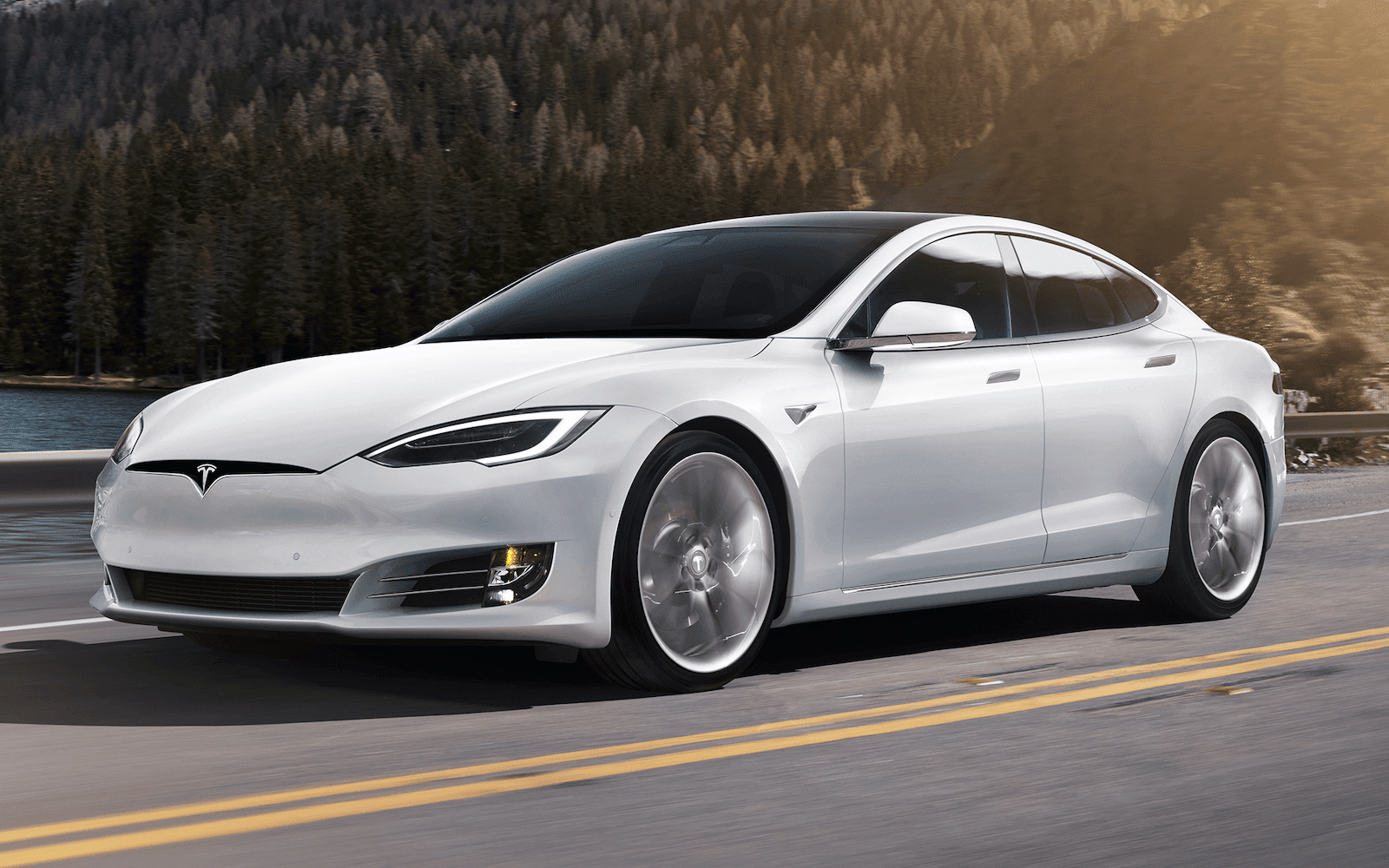 Tesla Model S Review
The Tesla Model S is Tesla's first mass produced electric car.
Built from the ground up as an EV, it is truly a pioneering car. The current version of the Model S has exceptional performance and features, although availability is limited in the UK in 2022. It's the benchmark electric vehicle that other manufacturers aspire to.
Positives
The longest range of any EV
Fantastic performance
150-250 kW supercharger global network
Future-proof via over-the-air updates
Autopilot driving assistance
Spacious

Model S Range
The current Model S is available in two configurations:
The Long Range version has the longest range on a single charge of any EV on the market. It can do roughly 332 miles on average in the real world. That's Southampton to Newcastle non-stop. No need for range anxiety. In fact, its 90 kWh battery (useable energy) has an official WLTP range of 405 miles, so in ideal conditions you could go even further. See our Range Guide to learn how official range can vary.
The Plaid model also comes with a 90 kWh battery, but has a slightly shorter real-world range of around 320 miles (390 miles, WLTP). That's still a very long distance and puts it in second place – just ahead of the BMW iX xDrive 50 (312 miles average; 380 miles official) and the Ford Mustang Mach-E, Extended Range RWD (311 miles average range; 379 miles official) – in the best range charts covering all electric cars in the market.
What does the Plaid model give you over the Long Range model? Basically a third electric motor for insane performance. This means the Plaid model has a 0-60 mph of a ridiculous 1.99 seconds, compared to the Long Range 0-60 mph of 3.1 seconds.
Please note: Tesla have a habit of changing the specification of the Model S – and the pricing – often quite dramatically from one day to the next.

Tesla Model S UK Price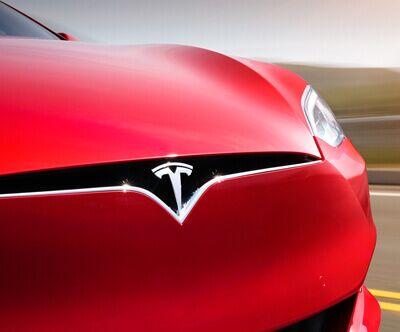 Here are the prices:
Long Range: from £95,980
Performance: from £118,980
If the cost options of the Tesla Model S has caused you to fall off your chair, remember Warren Buffett's famous piece of wisdom: "Price is what you pay. Value is what you get." In other words, the price of the Model S may seem very high, but if you value greatly the driving experience and all the other features and benefits, then you can justify the price…at least to yourself.
How does the Model S compare to other high-end EVs in the £80,000 to £120,000 price bracket?
There are various Audi e-tron and e-tron Sportback models cheaper than the Model S Long Range and a few that are more expensive. There's a Porsche Taycan at about the same price and then other Taycan trims which cost more. Above the Model S Long Range in price is also its larger SUV brother the Tesla Model X.
The Plaid Model S is the most expensive electric car up to £120k.
To see how all the various trim levels of these cars slot into the price league table, take a look at our Electric Car Selector.

Tesla Model S Key Specifications
Tesla Model S
Cost
Real range
0-60 mph
Top Speed
Drive
Weight
Length
Long Range
£95,980
332 miles
3.1 seconds
155 mph
AWD
2069 kg
4970 mm
Performance
£118,980
320 miles
1.99 seconds
200 mph
AWD
2162 kg
4970 mm

Tesla Model S Autopilot
Tesla has developed an incredible 'self-driving' feature for its cars called Autopilot.
It allows you to sit in your Tesla, in the driving seat, and have the car drive you. For example, you can be on the motorway and the car will automatically steer, brake if the vehicle in front is slowing down, and accelerate back to a pre-determined speed if enough space opens up in front. This version of the self-driving software is called Autopilot and comes included as standard.
A more comprehensive version of the software is called Full Self Driving Capability. This version can even change lane for you, overtake, and deposit you back in the lane you were in – all with no input from the 'driver'. Tesla has spent many hours developing the software and it's truly incredible. Full Self Driving Capability costs £6,800 extra.
Autopilot with Full Self Driving Capability also provides you with:
Autopark: the car will park itself
Summon: your parked car will come and find you in the car park – we kid you not
Now, it's worth pointing out that you must – by law – have your hands on the wheel at all times while driving. Autopilot reminds you of this if it senses your hands are off the wheel.

Tesla Model S Optional Extras
The Model S is an advanced-tech car and comes with lots of great equipment as standard.
As with all car manufacturers, you can configure your EV, choosing optional extras (at a cost), tailoring it as you so desire. Here are the options you can select:
Exterior Colour
The standard (no cost) option is Pearl White Multi-Coat. You can also have Solid Black (£1,450 extra), Midnight Silver Metallic (again £1,450 extra), Deep Blue Metallic (also £1,450 extra), or Red Multi-Coat (£2,500 extra).
Wheels
All the models come as standard with 19'' Silver Wheels. If you would like 19″ Sonic Carbon Slipstream Wheels – it'll cost you £1,450 extra. For the ultimate 21″ Sonic Carbon Twin Turbine Wheels, it's a mighty £4,400 more to pay.
Interior
The standard colour is 'All Black', with 'Carbon Fiber Décor'.
Alternatively, for £1,450 extra, you can have 'Black and White' with 'Carbon Fiber Décor'.
Finally there is 'Cream' with 'Oak Wood Décor', also for £1,450.
Autopilot & Full Self-Driving Capability
As mentioned above, the Model S comes with Autopilot self-driving capabilities as standard.
To get Full Self-Driving Capability – really advanced autonomous driving – you need to pay £6,800 more.

Who is the Tesla Model S for?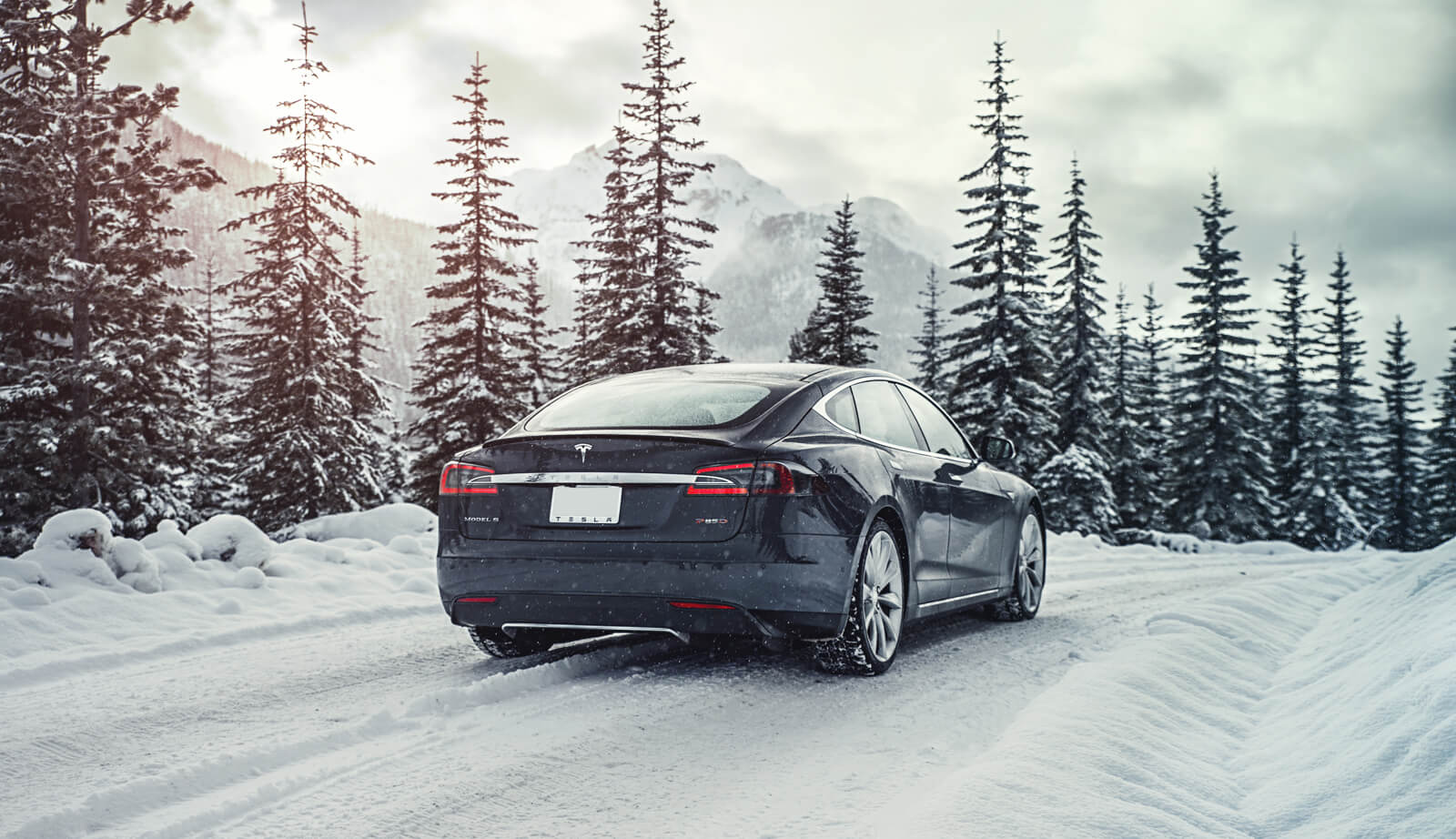 The Tesla Model S is a high performance, 4-wheel drive, spacious, 5-seat hatchback.
It's aimed at discerning customers who have deep pockets. If you roll up in a Tesla Model S, you're making a statement – I may have money, but I'm also modern, up-to-date, and want to do my bit for the environment.
The Model S is a very popular among company directors and looks the business in the corporate car park. With very low, or sometimes zero, benefit in kind rates (BIK), the Model S is highly tax friendly.
Perhaps surprisingly, it is also a perfect family car. It has room for 5 adults in comfort, a huge boot, and can ferry you up and down the country with ease.
Tesla has cleverly installed a fantastic network of really quick charging points around the world. These superchargers are now rated at up to 150 kW – much faster than the standard 50 kW from other manufacturers. They allow you to recharge very quickly while you are having lunch and get back on the road with plenty of range in the battery tank.
New Version 3 superchargers are gradually being rolled out that will allow 200 kW charging in the Model S.
You may find a second-hand Tesla Model S with either 2-wheel drive, or 7 seats, or both. Older versions of the car had more variations. There were also different battery sizes, such as 60, 70, 75, 85 and 90 kWh.
If you would like more information about EVs in general, please see our main Electric Cars page.
For specific details about the Tesla Model S itself, see the main Tesla UK Tesla Model S website.
Otherwise, please scroll down to the Reviews section below for independent analyses.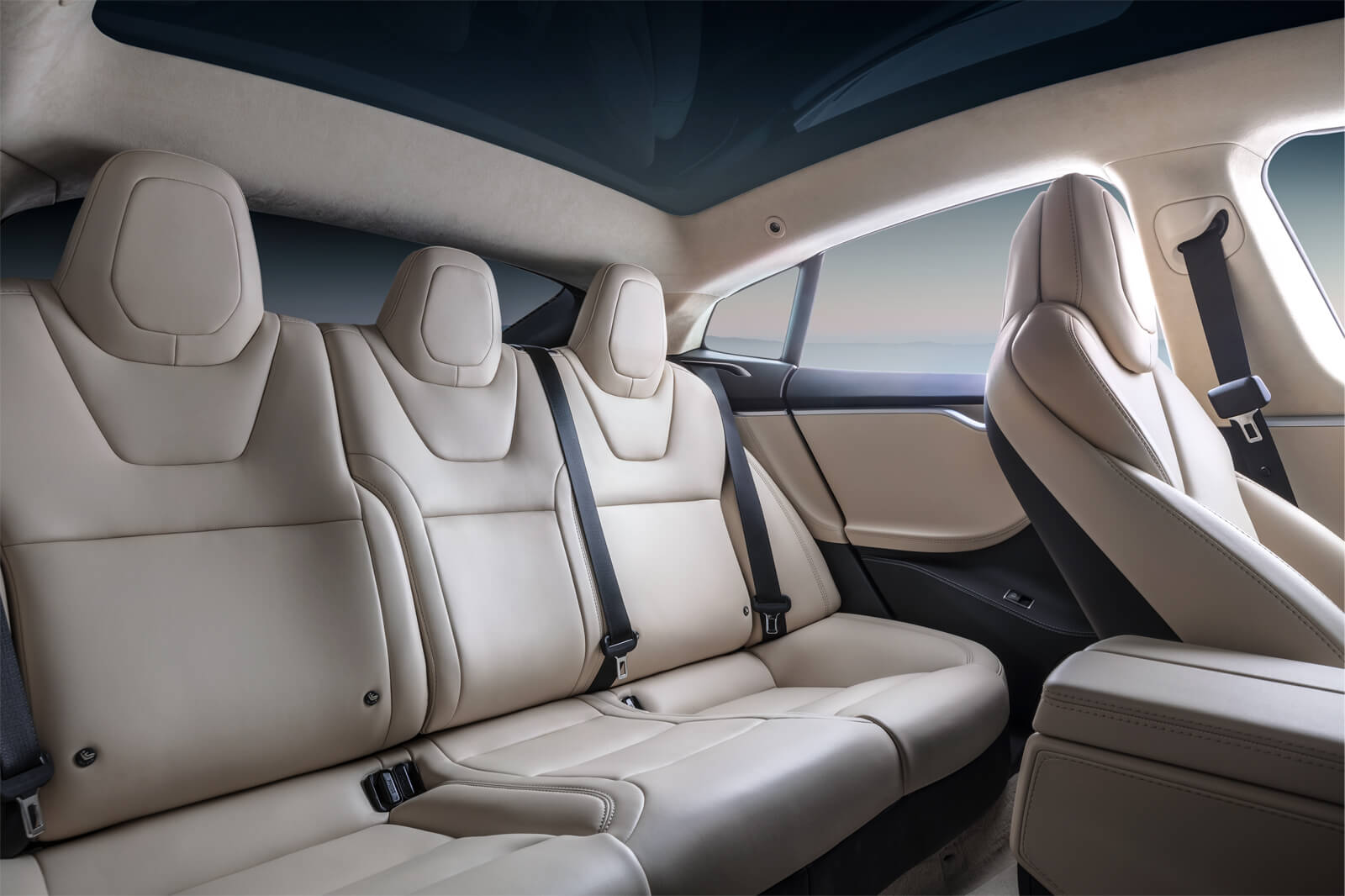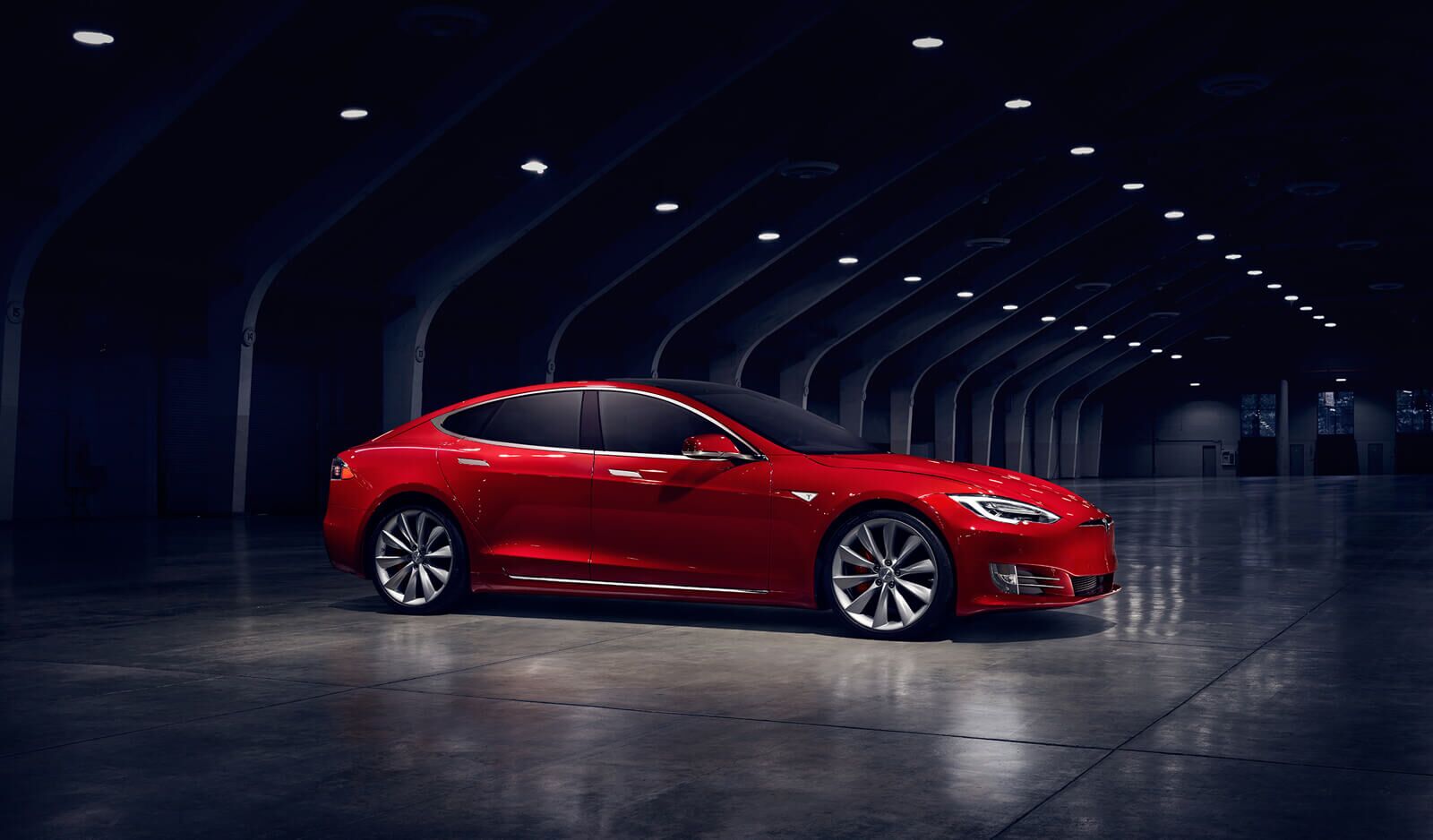 Tesla Model S Reviews
We have trudged round the web and brought all the best video and text reviews to you here.
Click on the links below for independent reviews of the Tesla Model S from well-known car reviewers:
VIDEO REVIEW
Tesla Model S 100D
> Fully Charged Live
Reviewer: Robert Llewellyn
Organisation: Fully Charged Live
Date published: 30 June 2017
Length: 17 minutes 13 seconds
VIDEO REVIEW
Tesla Model S P100D
> Carwow
Reviewer:Mat Watson
Organisation: Carwow
Date published: 4 February 2017
Length: 11 minutes 19 seconds