Powervault make intelligent, future-proof home battery storage solutions
The Powervault range of home storage batteries are made in Britain by UK company, Powervault Ltd.
Powervault products are sophisticated and have been designed to take advantage of future developments in how we use electricity in the home. The Powervault battery range allows you to:
Store excess solar electricity for later use
Store cheap, off-peak electricity for later use
Power devices in your home
Charge your electric car
Receive an income via GridFLEX
Do away with a separate solar inverter
Make use of smart tariffs to save money
Powervault Ltd
Powervault was founded in 2012 and is a rare beast in the energy storage world.
It is a British company, with a London head office, and it also assembles its products in the UK.
This means you have easy access to Powervault staff, either before, during or after installation.
Powervault's home battery storage products have really come on in recent years. Their current batteries have been designed from the ground up to be future-proof.

Powervault 3 Storage Capacity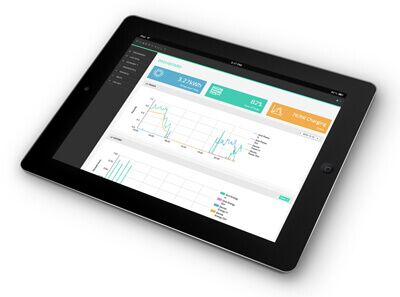 The current range of solar battery storage is called Powervault 3.
Powervault 3 comes in five different storage configurations:
4.1 kWh
8.2 kWh
12.3 kWh
16.4 kWh
20.5 kWh
Comparing with competitor products:
Tesla Powerwall has just one size of 13.5 kWh. However, you can install more than one Powerwall, resulting for example in 27 kWh or 40.5 kWh of storage.
Sonnen, like Powervault, has a modular system providing 2.5, 5, 7.5, 10, 12.5 or 15 kWh of storage capacity.
The battery chemistry in the Powervault 3 is Lithium-polymer, or Li-MNC.

Powervault Advanced Features
The Powervault 3 is one of the most versatile battery storage products currently available in the market.
Here are some of its advanced features:
GridFLEX
You can 'lend' your battery at certain times of the day to the National Grid to help support the grid in times of stress. Powervault will pay you £20 a month for the privilege.
Smart tariff compatibility
As the smart meter roll out continues, more and more smart tariffs will be made available to consumers. These smart tariffs allow you to charge your Powervault 3 when electricity prices are at their lowest. You can then discharge that cheap electricity when you need it during the day – normally when tariffs are much higher. Powervault 3 is fully compatible with all the forthcoming smart tariffs.
Built-in solar inverter
Solar panel systems are very robust, but the weakest link is always the inverter. It will pack up sooner or later, and you'll need to get a new one. But not if you have a Powervault 3. It comes with a solar inverter as standard. A qualified electrician simply disconnects the DC cables from your broken inverter, plugs them into the Powervault, and Bob's your uncle.

Powervault 3 eco
Powervault also offers a cheaper version of its Powervault 3 called the 'eco'.
In addition to the lower cost, the eco range is more environmentally friendly. The eco batteries are 'second life'. They have been taken out of old electric cars made by Nissan and Renault and given a new lease of life in Powervault 3 eco.
Please note: these are not sub-standard batteries. They are checked rigorously by Powervault before being put in the home battery storage eco products. They simply have a shorter life.
The major difference between the eco range and the standard range is the warranty. The Powervault eco has a 3-year warranty, whereas the standard Powervault comes with a 10-year warranty.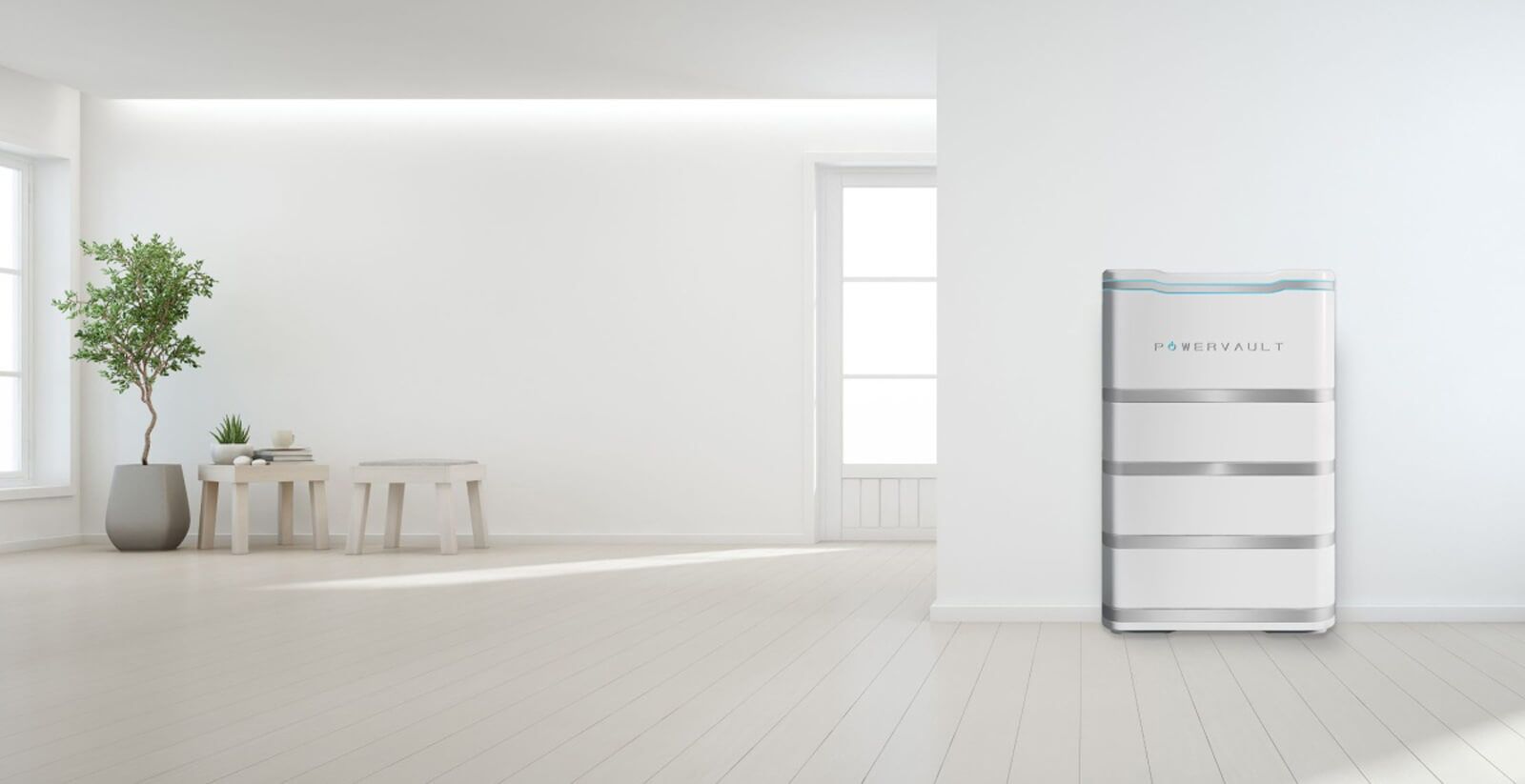 Powervault – who is it for?
The Powervault battery range is ideal for customers who want a UK product, with a variety of storage capacities.
It is also future-proof. It can take advantage of smart tariffs, offer grid services in return for income, and more to come.
As far as cost per kWh of storage is concerned, it is similar to most of the other home battery storage products, though not as cheap as the Tesla Powerwall.
The Powervault should appeal to:
Electric car owners who have, or are going to get, a solar panel system.
Customers who want home battery storage from a UK company.
People who want to make use of smart tariffs, now or in the future.
Customers who would like a sophisticated, future-proof product.
People who want to create an income from their battery.
Prices, covering both supply and installation, can be found in the table blow.

VIDEO REVIEW
Powervault Ltd Company Visit
> Fully Charged
Interviewers: Robert Llewellyn & Maddie Moate
Organisation: Fully Charged
Date published: 9 October 2018
Length: 19 minutes 37 seconds
VIDEO REVIEW
Powervault 3 Technical Overview
> Powervault
Organisation: Powervault
Date published: 30 August 2018
Length: 1 minutes 54 seconds

Product Details
Here are details about the Powervault range.
We display the information in the same format for all the home battery storage products we look at, to help you compare and contrast.
Designed and assembled in the UK
4.1, 8.2, 12.3, 16.4, 20.5 kWh
Power output rating (discharge)
4.6kW (4.1 kWh battery); 5.5kW (8.2, 12.3, 16.4, 20.5 kWh batteries)
Power output rating (charge)
1200mm tall, 980mm wide, and 250mm deep (4.1, 8.2 kWh batteries); 1490mm tall, 980mm wide, and 250mm deep (12.3 kWh battery); 1770mm tall, 980mm wide, and 250mm deep (16.4 kWh battery); 2050mm tall, 980mm wide, and 250mm deep (20.5 kWh battery)
129 kg (4.1 kWh); 179 kg (8.2 kWh); 229 kg (12.3 kWh); 279 kg (16.4 kWh); 329 kg (20.5 kWh)
30% degradation at 10 years
Solar electricity capture and discharge, Off-peak grid electricity capture and discharge
Typical cost, fully installed
4.1 kWh = £5,778 inc. VAT @ 20%
8.2 kWh = £7,914 inc. VAT @ 20%
12.3 kWh = £10,254 inc. VAT @ 20%
16.4 kWh = £12,378 inc. VAT @ 20%
20.5 kWh = £15,174 inc. VAT @ 20%
Typical price per kWh of storage
4.1 kWh = £1,409 inc. VAT @ 20%
8.2 kWh = £965 inc. VAT @ 20%
12.3 kWh = £834 inc. VAT @ 20%
16.4 kWh = £755 inc. VAT @ 20%
20.5 kWh = £740 inc. VAT @ 20%