The Sonnen Battery is a reliable, durable, German-made home battery
The Sonnen battery, also known as sonnenBatterie, is made by German company, Sonnen GmbH.
It allows you to:
Store excess solar electricity for later use
Store cheap, off-peak electricity for later use
Power devices in your home
Charge your electric car
Have some power in a power-cut (via the additional sonnenProtect unit)
Sonnen GmbH
You may not have heard of the parent company, Sonnen GmbH.
However, Sonnen is a significant, long-term player in the energy storage market. Founded in 2010 in Germany, it has already installed over 60,000 battery storage systems worldwide.
In 2019, it was bought by Shell New Energies, so expect the Sonnen Shell marketing combination to increase your awareness of its storage solutions soon.
Sonnen has therefore built up tremendous real-world experience in home solar batteries. Its Sonnen Battery range is reliable, efficient, and safe. Just what you'd expect from a German manufacturer.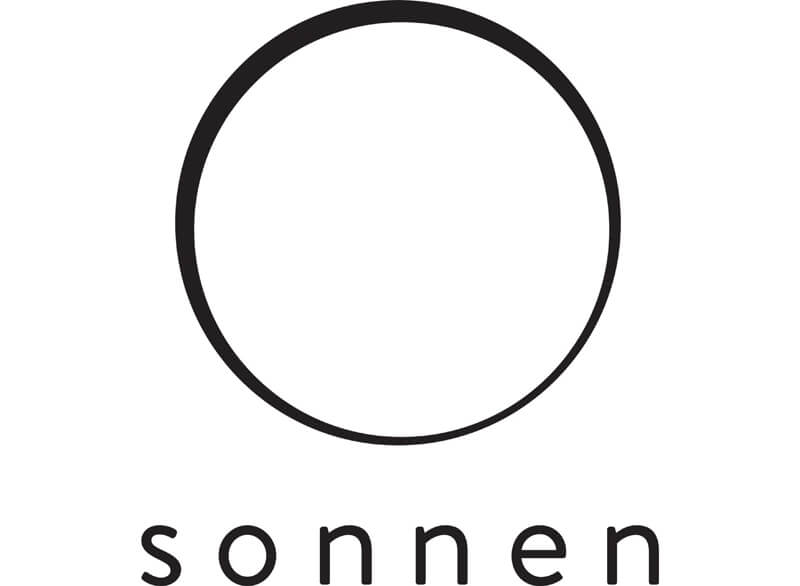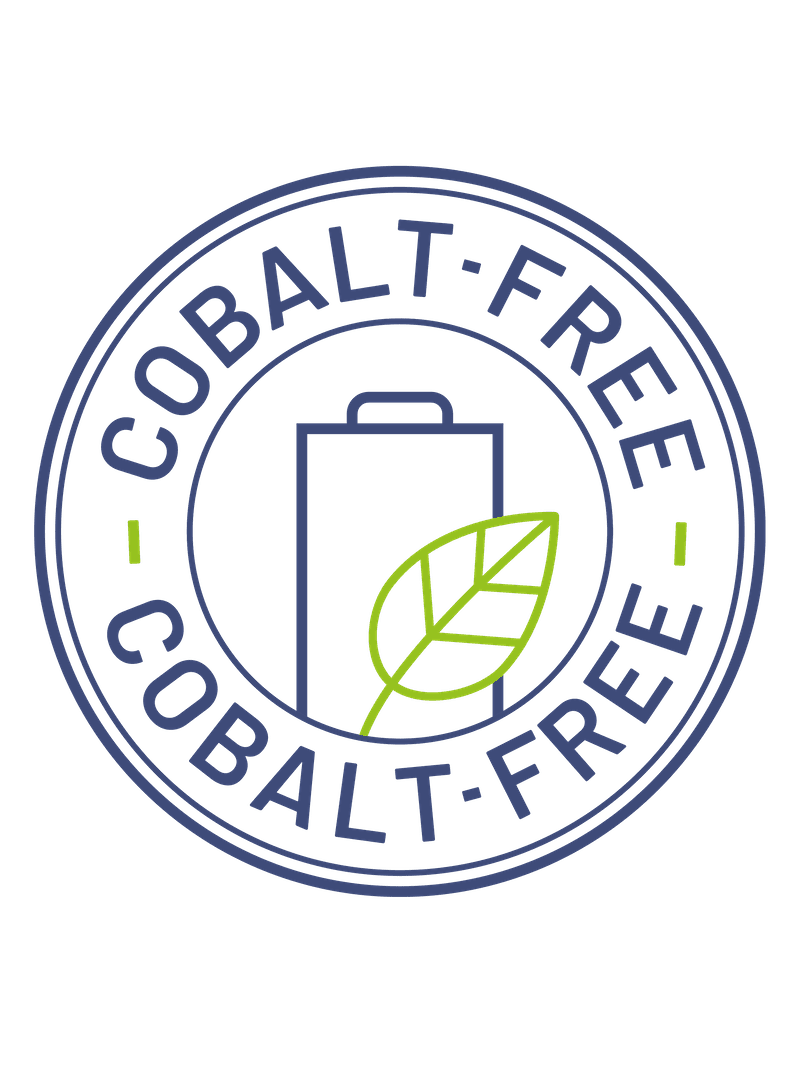 Sonnen Battery Chemistry
The battery chemistry in the sonnenBatterie range is lithium iron phosphate (LiFePO4). It's also cobalt free.
The two main advantages of LiFePO4 chemistry are:
High safety standards, and
The batteries last a long time.
Sonnen founded its industry-wide cobalt free initiative in 2019. The goal is to promote the use of more sustainable materials in manufacturing and to increase awareness of cobalt mining. All the companies in the industry are encouraged to change their battery technology and display the logo on the left to signify a decisive move towards more sustainable manufacturing practices.
The new Sonnen batteries range incorporates high voltage technology, resulting in more efficient energy conversions.

sonnenBatterie 10
The latest version of Sonnen's storage solution – brand new for 2021 – is called sonnenBatterie 10, or Sonnen Battery 10.
It comes in the following storage capacities (usable energy):
For the 10 kWh configuration, you have a single cabinet installed. Cabinet dimensions are 172-184 cm tall, 69 cm wide and 27 cm deep. If you opt for 20 kWh, you need two of these cabinets.
10 kWh of storage would be a good match for the average UK home. If your annual electricity requirement is around 3,650 kWh a year (you can find the actual figure on your electricity bill), that equates to 10 kWh a day which is exactly what the entry-level sonnenBatterie can provide. As long as you fill it each day with a combination of solar and grid electricity, you could run your home off the battery.
If your annual electricity requirement is around 8,000 kWh and above, then the sonnenBatterie 20 kWh version should be considered.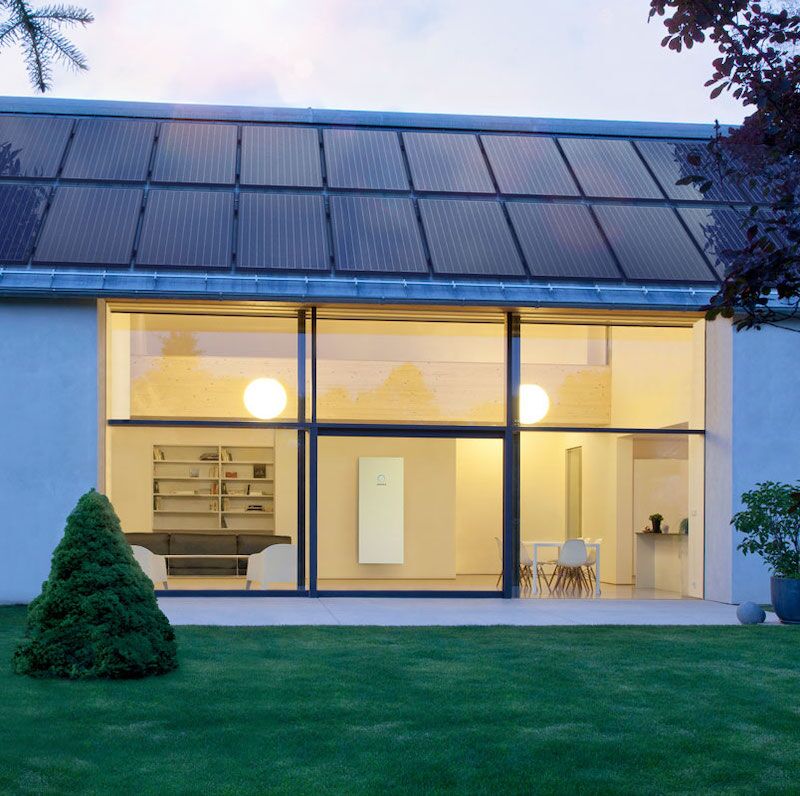 sonnenBatterie 10 Specification
Sonnen has packed the 10 with high performance features, including:
4.6 kW charge and discharge rate
Smart home ready via KNX certification
sonnenVPP virtual power plant capable
10-year, 10,000 cycles warranty
Option for emergency back-up power with the sonnen Protect 4000
Two different storage capacities to match your needs
The sonnenBatterie 10 is a modern, stylish, future-proof, battery system. Download the datasheet for further details.

sonnenProtect 4000
The sonnenProctect 4000 is an optional extra for the sonnenBatterie 10, allowing you to access the electricity stored in the battery during a power-cut.
Its key features are:
4 kW discharge rating
5 seconds from power-cut to restored power
IP65 enclosure
Operating temperature: -5ºC to 50ºC
In addition, there is a 'black start' function which allows the battery to recharge itself using solar electricity – assuming you have solar PV panels – instead of power from the grid.
It's 52 cm tall, 23 cm wide, 12 cm deep, and weighs 10 kg. Read the datasheet for the complete picture.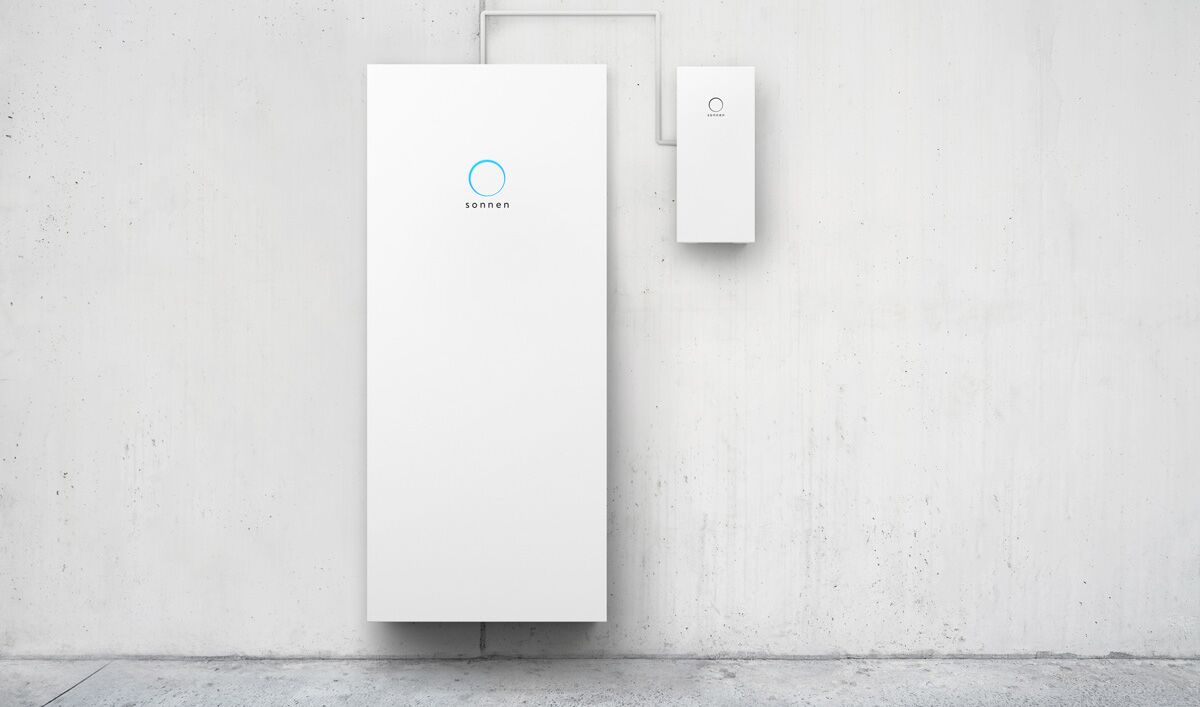 sonnenBatterie hybrid 9.53 vs. sonnenBatterie 10
Sonnen has another range of battery storage known as sonnenBatterie hybrid 9.53. How does it differ from sonnenBatterie 10?
The hybrid 9.53 versions comprise:
Battery storage
Solar inverter
In other words, it's a 'hybrid' product because it adds built-in solar functionality to the battery storage. The DC electricity from the solar panels can be connected directly to the sonnenBatterie hybrid unit.
It has 'dual MPPT' capabilities which means you can connect up to two strings of solar panels – ideal for an east-west roof layout, or if one area of panels is shaded.
The sonnenBatterie hybrid range comes in the following battery sizes:
5 kWh [hybrid 9.53/5]
7.5 kWh [hybrid 9.53/7.5]
10 kWh [hybrid 9.53/10]
12.5 kWh [hybrid 9.53/12.5]
15 kWh [hybrid 9.53/15]
The charge/discharge rate of the hybrid batteries is 3.3 kW (2.5 kW for the 5 kWh unit), whereas the sonnenBatterie 10 has a higher 4.6 kW charge/discharge rate. Take a look at the datasheet for the full specifications.
The hybrid units can also be set up to work in a power-cut, providing emergency power to your home. This is achieved via the separate sonnenProtect 2500. It has a 2.5 kW discharge rate, compared to the 4 kW rate of the sonnenProtect 4000 which works with the sonnenBatterie 10.
You'll see from the image below there are three different cabinet combinations for the hybrid 9.53 range.

sonnenBatterie's Energy Manager with Real-time Monitoring
The Energy Manager is the brain of the system, constantly monitoring your energy. It ensures you consume as much of your self-generated electricity as possible.
All the charging and discharging data can be accessed via your dedicated, online portal and app. You can keep track of solar PV generation, battery activity, electricity flows in and out of the home, and so on.

Sonnen Battery – who is it for?
The Sonnen Battery (sonnenBatterie) is a tried and tested, reliable, modular solar battery from a European manufacturer.
The Sonnen Battery should appeal to:
Electric car owners who have, or are going to get, solar panels.
Customers who want home battery storage from an experienced manufacturer.
People who want to make use of smart tariffs and charge off-peak.
Home-owners that live in areas prone to power-cuts.
Customers who would like a nice-looking, all-in-one product on their wall.
You will find the Sonnen Battery price for various configurations in the table below.

VIDEO REVIEW
sonnenBatterie
> Sonnen
Organisation: Sonnen
Date published: 16 August 2016
Length: 1 minute 23 seconds

Product Details
Here are further details about the Sonnen Battery hybrid 9.53 range (prices include the sonnenProtect 2500 back-up power module).
We display the information in the same format for all the home battery storage products we review, to help you compare and contrast.
Given the hybrid 9.53 units also contain a solar inverter, in addition to the battery storage, they represent excellent value for money.
sonnenBatterie hybrid 9.53
Power output rating (discharge)
2.5kW (5 kWh battery); 3.3kW (7.5, 10, 12.5, 15 kWh batteries)
Power output rating (charge)
2.5kW (5 kWh battery); 3.3kW (7.5, 10, 12.5, 15 kWh batteries)
880mm tall, 670mm wide, and 230mm deep (5 kWh battery); 1370mm tall, 670mm wide, and 230mm deep (7.5, 10 kWh batteries); 1860mm tall, 670mm wide, and 230mm deep (12.5, 15 kWh batteries)
81 kg (5 kWh); 120 kg (7.5 kWh); 143 kg (10 kWh); 177 kg (12.5 kWh); 200 kg (15 kWh)
10 years or 10,000 cycles, whichever comes first
30% degradation at 10 years
10,000 cycles or 10 years, whichever comes first
Solar electricity capture and discharge, Off-peak grid electricity capture and discharge
Typical cost, fully installed
5 kWh = £6,052 inc. VAT @ 20%
7.5 kWh = £7,266 inc. VAT @ 20%
10 kWh = £8,480 inc. VAT @ 20%
12.5 kWh = £9,695 inc. VAT @ 20%
15 kWh = £10,729 inc. VAT @ 20%
Typical price per kWh of storage
5 kWh = £1,210 inc. VAT @ 20%
7.5 kWh = £969 inc. VAT @ 20%
10 kWh = £848 inc. VAT @ 20%
12.5 kWh = £776 inc. VAT @ 20%
15 kWh = £715 inc. VAT @ 20%